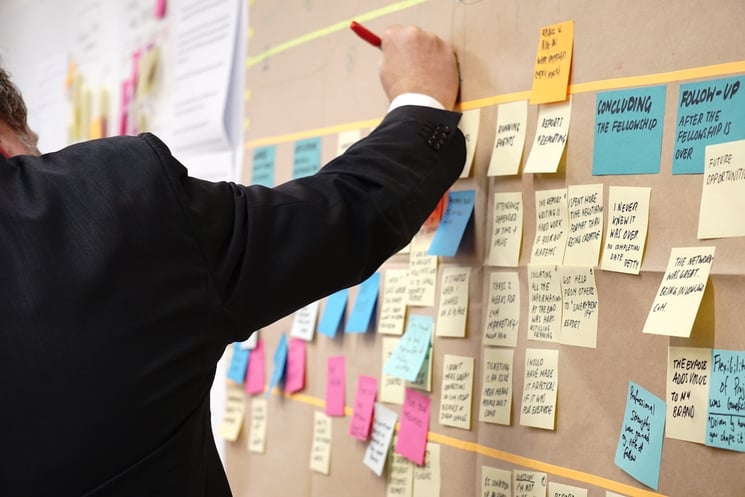 The 7 Stage Revenue Operations Implementation Framework
By 2025, 75% of the world's highest growth companies will have adopted a RevOps model. That's because RevOps breaks down silos, aligns teams and creates predictable revenue.
Such a shift requires how the business is organised and operates to undergo a total transformation. This can be a complex process. It may be seen to be disruptive. And there are challenges to navigate.

Common implementation challenges
A lack of buy in:
Fear of the unknown or a lack of understanding about why RevOps is being introduced can make buy-in hard to secure.
There may be internal politics at play, with managers and team leaders anxious for the future of their roles or resistant to change due to a lack of alignment and transparency.
Unclear value proposition:
As RevOps is a relatively new field, communicating its value proposition may be one of the earliest challenges you face.
It's hard to bring teams together and secure stakeholder support if the benefits of such a shift in operations aren't made clear.
It's essential that you can convey the value of adopting the RevOps model so that everyone is clear on the 'why' underpinning the project.
Disjointed goals:
Each individual business department will already have its own goals and targets. Those goals are likely different.
Your sales team will be focused on metrics such as number of conversions.
Your marketing team meanwhile may be more interested in number of leads generated or content reach.
Bringing those goals together to create shared targets is one of the core obstacles to successful RevOps implementation.
Siloed teams:
In many organisations, teams work in siloes. They'll each have their own processes, systems, and ways of working.
Each team may additionally have its own data sets, tools, and communication channels. Overcoming this disjointed setup and bringing teams closer together is no small task.
The good news is that all of these challenges can be addressed by adopting a structured, strategic implementation framework.
A carefully designed framework makes it easier to methodically work through the process of deploying RevOps while also bridging gaps in goals, communication, data sets and tech stacks.
A seven-stage framework is recommended.
Phase 1: Undertake A Business Model Review & SMART Goals OKRs
From sales to marketing, customer success to finance, every department has a role to play in the roll-out of a successful RevOps strategy.
This isn't surprising giving a successful RevOps program can deliver notable improvements in multiple business areas, including productivity, cost per lead, revenue and customer satisfaction levels.
Research conducted by Forrester confirms that a well-executed RevOps strategy leads to three times faster growth.
Those benefits can only be unlocked by creating a suitable framework for launch.
The first phase of that process is to undertake a business model review and set SMART goals, along with OKRs, for the period proceeding the deployment of RevOps.
It may help to think of the business model review as a data and information gathering exercise. This helps you to build a picture of where the business stands today and understand where inefficiencies and bottlenecks are standing in the way of growth.
Your business model review is the starting point from which your RevOps program will be launched so it requires a thorough analysis of every facet of the organisation where it sits today.
That means that you'll need to dive into every area of your organisation, including:
People

Customer base

Revenue generation activities

How data acquisition and analysis is carried out

Marketing strategies being used

Sales processes in play

Present technology assets

Current reporting and measurement systems.
A comprehensive business model review will entail:
Identifying where opportunities for improvement exist across the business.

Identifying which processes lead to revenue generation and explore how these streams can be further optimised.

Defining common goals that the organisation as a whole should be working towards.

Developing audience personas to better understand target customers, pinpointing new demographics and exploring ways to increase customer lifetime value.
In this initial phase, you'll also set SMART goals for a 12-36 month period.
This takes things a step further, with the audit clearly defining where the business is today, and the SMART goals formalising where the business wants to go within the defined timeframe.
Those goals will undoubtedly include a revenue target, such as 'increase by 15% by the end of Q2' but other related goals may also be stipulated to help measure progress towards the overarching objectives.
They could look like 'increase website traffic by 30% by month three' or 'grow LinkedIn page likes to 10,000 by year end'.
To measure progress towards those goals, you'll need to set objectives and key results (OKRs).
Your objectives are specific things you want to achieve by a set period, while key results define what the expected outcome of achieving that objective will be.
For example, if you're aiming to increase your LinkedIn page links, the result of that may be a 10% uplift in leads.
Phase 2: Assess RevOps Champion + Team Skills, Responsibilities
RevOps is driven by people. In fact, people are one of the three pillars of RevOps:
Process

Platform

People
For your RevOps strategy to be a success, it needs the right people to be consistently pushing towards the same goals.
According to Gartner research, the number of people giving their title as 'Chief Revenue Officer' on LinkedIn has increased tenfold since 2015, so there is no shortage of talent out there.
As part of your framework, your task is to first consider the people you already have within your organisation, the skillsets that already exist and where gaps can be plugged with further training or recruitment.
Organisation chart
To begin the process of nominating a RevOps champion, identifying team skills, and defining responsibilities, you'll need to create an organisation chart, split into team and role responsibilities.
This chart should allow you to see the entire breadth of people and skills that currently exist within your organisation and are available to your RevOps operations.
Rather than having individual business units operating as independent teams (marketing, sales, customer success and so on) your RevOps framework should facilitate the creation of a single RevOps team, with team members from each department creating a cohesive whole to optimize outcomes.
Drafting up a new RevOps organisational chart means that everyone who becomes part of the RevOps team knows their position in the hierarchy, who their direct manager is and what their own specific areas of responsibilities are.
This chart should flow down from your designated RevOps champion to designated department stakeholders.
Your RevOps champion is the person ultimately charged with delivering the RevOps strategy.
This person must be able to unify the disparate teams and keep everyone on course towards common goals so that the promise of your RevOps strategy materialises.
Belbin assessments
Research carried out in the 1960s and 1970s by Dr Meredith Belbin identified that the most successful teams are those that contain nine specific clusters of behavioural attributes:
Resource Investigator: someone who develops ideas.

Teamworker: brings the team together.

Co-ordinator (the Social roles): focuses on objectives and delegates work

Plant: a highly creative problem solver.

Monitor Evaluator: A logical presence able to take different opinions and make impartial decisions.

Specialist (the Thinking roles): An expert in a specific area of business.

Shaper: A driven person who strives to get things done.

Implementer: A practical thinker who creates strategies to get things done.

Completer Finisher (the Action or Task roles): High standards of quality control.
Depending on the size and skillset of your existing team, it may be necessary to hire additional personnel, or invest in additional training for current hires to create a fully rounded and capable RevOps team.
As a minimum, you should have a leader, a project manager, a data analyst, and a platform expert.
Phase 3: Carry Out A Data & Tech Stack Evaluation
Data and technology play a crucial role in the success of RevOps. As a business, you'll already be generating vast amounts of data.
How that data is interpreted may differ from team to team. Each team may have their own pools of data, with no access to the data generated by other teams.
Likewise, your current technology systems may be very team-specific with overlap between disparate systems creating complexity, inefficiencies, and redundancies.
Dealing with large amounts of data, gathered from different departments, makes the process of data-driven decision making incredibly challenging, if not completely impossible.
The third phase in your RevOps implementation framework is therefore to evaluate how data is gathered, used, and governed across your organisation.
To get to a single source of truth, you first need to understand your current data governance.
This means identifying current data owners (those who control access to data), data stewards (who is responsible for the quality of data) and custodians (those responsible for security and compliance).
With this information to hand, you can begin to see how data is shared and where organisational and cross-channel connection opportunities exist.
In order to make the best possible use of your data, you'll also need to evaluate your tech stack.
What tools and systems are currently in place to input data?

To access it? To share it and analyse it?

Do you have systems which overlap, causing duplication and inefficiency?
In your evaluation, you'll need to consider if those tools remain fit for purpose.
Can they be leveraged across teams?

Is there a way your tech stack can be streamlined?
Asking these questions now, and identifying suitable alternatives if necessary, assures you of success further along in your implantation journey.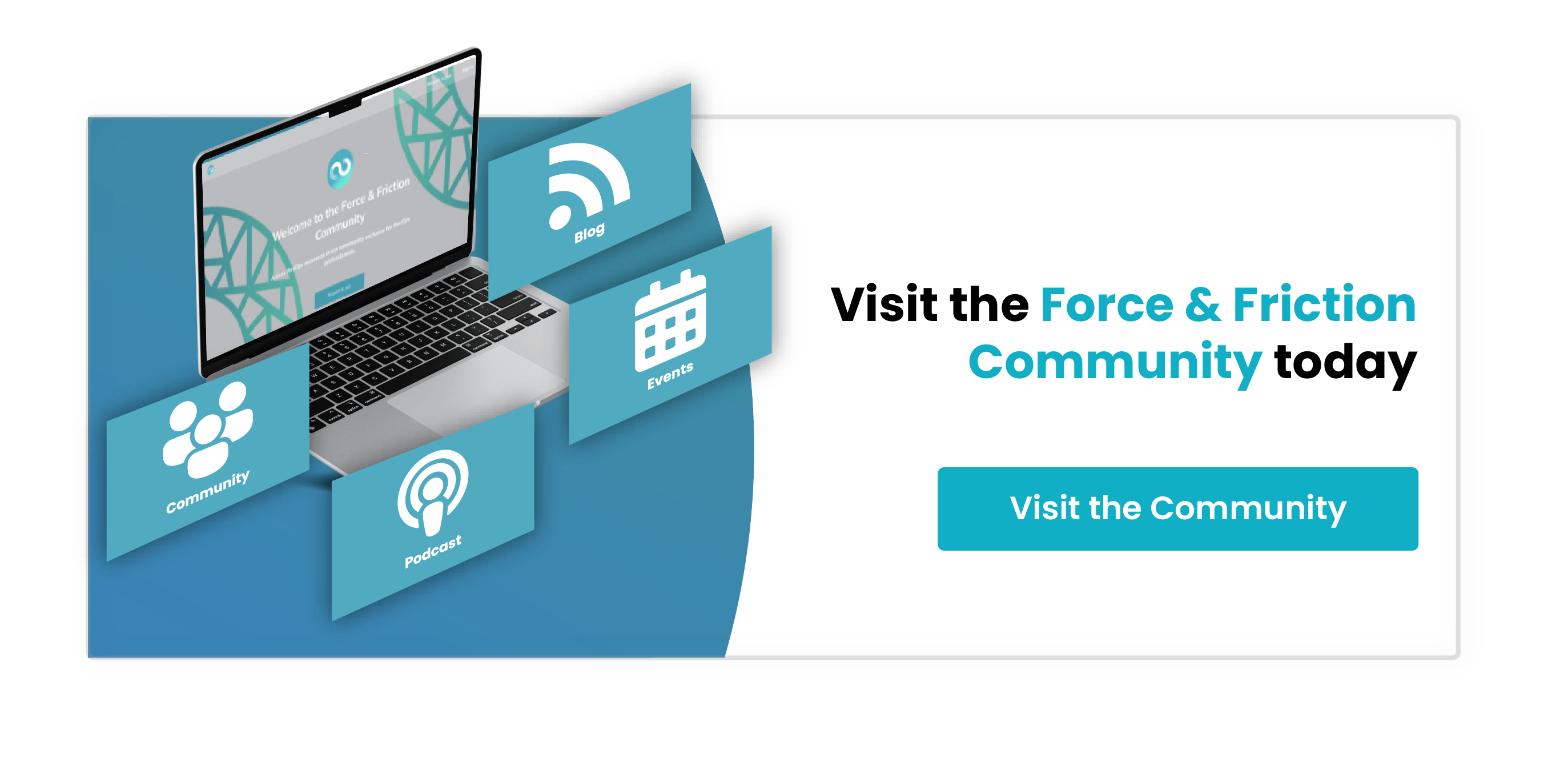 Phase 4: Align Sales & Marketing With A SLA + Key Metrics Adoption
It's common to think of sales and marketing as operating side by side, but in practise, these two departments often function independently of one another.
For RevOps to be successful, the two teams must work harmoniously and with high levels of collaboration, accountability and transparency.
It's thought that just 7% of employees feel that they know what they need to do to help their company reach its goals.
This is fundamentally a communication issue but it's one that crops up time and time again in relation to sales and marketing.
Often, the issue is that neither team is really clear on what the other needs. It could be a perception problem.
Marketing may not be clear on the kind of lead the sales team leads. Sales may be unclear as to how marketing can generate leads.
It's something that you'll need to address when developing your implementation framework.
The reason?
Sales and marketing rely on each other to succeed. Marketing's activities drive lead generation.
Sales requires those leads to make sales. Marketing needs sales to close those leads to justify its existence.
It isn't enough to expect or hope that sales and marketing will work together to achieve your RevOps goals.
To ensure both departments are clear on what they are doing, why they are doing it and how it impacts progress towards the ultimate objective, a service level agreement (SLA) should be created.
Aligning sales and marketing with a SLA creates a structured, documented understanding of how those two departments will work together.
This will ideally take the form of:
A marketing SLA to sales

A sales SLA to marketing
The SLA is a formal document which creates transparency, codifies accountability and helps to bring the sales and marketing functions together more cohesively for improved outcomes.
Your sales and marketing SLAs should:
Be measurable: Include specific goals and objectives. For example, generate X number of qualified leads.

Be specific: Define what each team needs from their colleagues in order to be successful.

Stipulate agreed timeframes: State how long processes should take. For example, how long after a lead is submitted from marketing does sales have to action that lead?

Define accountability: What happens if requirements aren't met or agreed timeframes are missed?

Confirm communication channels: Set out how and where communication will take place to assure a free flow of information in a timely, useful manner.
Phase 5: Friction Finder Assessment of the Processes Throughout The Buyer Journey
No marketing or sales process is ever perfect. Just when you think you're getting close, buyer behaviour may change.
Preferences or expectations may shift. New channels may emerge.
This is especially true today.
Modern buyer journeys no longer follow a clear, linear pathway. They no longer take place on a single device or channel. They no longer move directly through the sales funnel.
They may veer off track at any point, to consider alternatives, to research further, to learn more.
McKinsey research indicates that the key to growth is to engage with the consumer as early as possible. You can then support them through each action they take on their own path to purchase.
McKinsey sees today's buyer pathway as more circular, with the consumer-led path to purchase beginning with the consumer considering a number of different options.
After the consideration comes evaluation, with brands entering and exiting the shortlist as the consumer researches further.
This can happen at any point right up to the moment of purchase as consumers move between channels, consume different content, consider peer reviews, and discover additional options to validate their ultimate decision.
"The elusiveness of loyalty suggests marketers need to place more emphasis on the moments when consumers are initially considering which products or services to buy," McKinsey advises.
"They'll need a fine-tuned understanding of who those increasingly fickle consumers are, what triggers them to shop, and how best to enter what's known as the initial consideration set.
And of course, once a brand is in a consumer's consideration set, marketers will still need to fend off competitors as they attempt to dislodge it during a round of active evaluation, thus increasing the odds of converting shoppers at the moment of purchase."
As part of your RevOps implementation framework, you'll need to carefully evaluate existing marketing and sales processes to identify points of friction and pinpoint opportunities to increase efficiencies.
Evaluation of your own path to purchase can help to reduce the number of times your brand falls out of contention.
This could be something as simple as realising that the length of time required for sales to contact a lead is too long and causing consumers to disregard in favour of more responsive brands.
With 83% of consumers expecting an instant response, evaluating your sales processes to improve efficiency and velocity could help to skew the scales in your favour.
Likewise, according to SalesForce's latest data, no less than 66% of buyers expect businesses to understand their specific needs and requirements.
If your web content isn't sufficiently detailed or doesn't answer a topical question, you could drop out of contention for that sale.
That could lead to a discussion about how quickly new content is published, how the content ideation process takes place and how you can better respond to the self-service customer seeking information on your website.
Phase 6: Friction Finder Assessment of the Processes Throughout The Customer Journey
80% of customers say that the experience your company provides is as important as the products and services you sell.
However, there's a huge disconnect between what businesses think they deliver, and the experience that customers actually have.
To put that into context, just 8% of customers agree with the 80% of businesses claiming to deliver a superior experience.
It's all too easy to get caught up in a focus on generating more leads and closing more deals. But the truth is, your client success processes play a big role in how much revenue you generate.
Phase six of the RevOps implementation framework affords you the chance to ensure that your business is one of the few getting it right. Here, you'll conduct a friction finder assessment of the processes throughout the customer journey.
Your customer success process reinforces to your customer that they've made the right choice after the sale. Customer success begins very early on in the customer journey. So, your evaluation should begin there too.
We know that many consumers prefer to self-service. With that in mind, ask yourself:
Are your customer success reps getting in contact too soon, or too late?

Does your onboarding process make it easy for your customer to recognise your value add right away?

Is customer feedback easy to submit?

Is it dealt with promptly enough?

Are your processes to manage customer churn effective?

Can your customer success team identify upsell opportunities at the right moment?
You'll also need to consider your own specific approach to customer success:
Are areas of responsibility clear? Can this be clarified or further improved upon?

Are customer success KPIs clear and suitable?

Are customer needs clearly understood? Could additional research fill in gaps in knowledge?

Is everyone clear on how your organisation can help customers succeed? Could this be developed further?

Are your customer success objectives clearly defined?

Can additional feedback channels be offered to customers?

Can feedback processing be speeded up?

Is there a retention strategy? Would additional processes help to reduce churn?

Are upsell activities triggered at the right time?
Phase 7: Evaluate & Map the Marketing, Sales & Client Success Processes
There's one final phase required to complete your RevOps implementation framework. That's to evaluate and map the marketing, sales and client success processes you've developed.
This may be the final stage but it's also one of the most important as it brings the three key pillars of RevOps together.
Marketing
On the marketing front, you should be asking how your website and SEO is currently performing?
Here, you'll need to look at things like unique visitor numbers, time on page, bounce rates and conversions. Reviewing your current SEO keyword rankings and benchmarking against competitors will also help you to build a better picture of where your site stands today.
High bounce rates, low conversion rates or a low percentage of recurring visitors all point to website performance issues that will require further investigation.
A full content audit is useful to identify content gaps, pick up on outdated content that needs updating and thin content that isn't meeting search engine or visitor expectations.
This audit will also shape your future content creation needs, by shedding light on where improvements can be made.
Looking at lead generation performance also tells you where changes may need to be made to successfully deliver on your RevOps goals.
Is your site converting at a low rate?
Are those customers on the lower end of customer lifetime value or on the higher end of churn?
Sales
If your sales and marketing teams haven't been working in harmony until this point, your sales pipeline report may reflect this.
Evaluating the present sales process, from the moment a lead is first received and inputted into the system, to the moment that lead converts is a helpful way to discover inefficiencies and bottle necks.
It could be that your sales teams don't have the resources they need to close deals.
Taking a closer look at sales enablement assets and assessing whether they are fit for purpose, up-to-date and sufficiently comprehensive will help you to answer that question.
This process also ensures that any sales enablement gaps can be closed before your RevOps strategy formally launches.
Client success
As we've seen, there's often a disconnect between what a customer considers to be an enjoyable experience and what a business thinks its delivering.
Evaluating and mapping client success protocols is a way to ensure that all processes, from client handoff to onboarding, customer referral to renewal, are optimised and personalised.