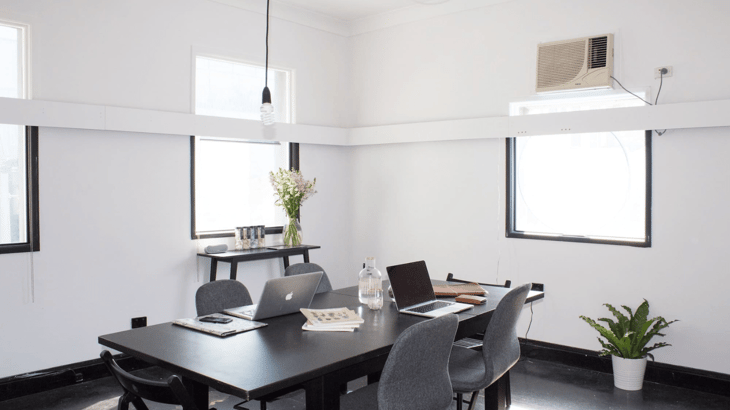 Inbound vs Outbound Marketing: Why You Need to do Both to Scale Your High Growth Business Profitably
You want to scale your high growth business and know you have a way to do it. In the past, you might have tried traditional tactics such as telesales and cold calling or attended trade shows.
To scale profitably and meet your revenue goals, you need to attract more qualified prospects and convert more warm leads.
You don't have enough data to make an informed decision and waste more budget and resources in the wrong area.
When it comes to inbound vs outbound marketing, you just don't know which way to turn. The good news is this isn't a chicken and egg scenario; there is a right answer and a way to drive business growth quickly.
If you haven't quite been seeing the results you've been expecting from your efforts and investments, then you're probably looking to your competitors and asking yourself what they're doing that's different; what they're doing that's driving sales.
And while there are several potential possibilities, one aspect that's worth considering is that your competitors are combining the inbound marketing methodology with outbound marketing.
Download Your Copy Of Bound To Grow: The High Growth Companies To Scaling Revenues Using Inbound Marketing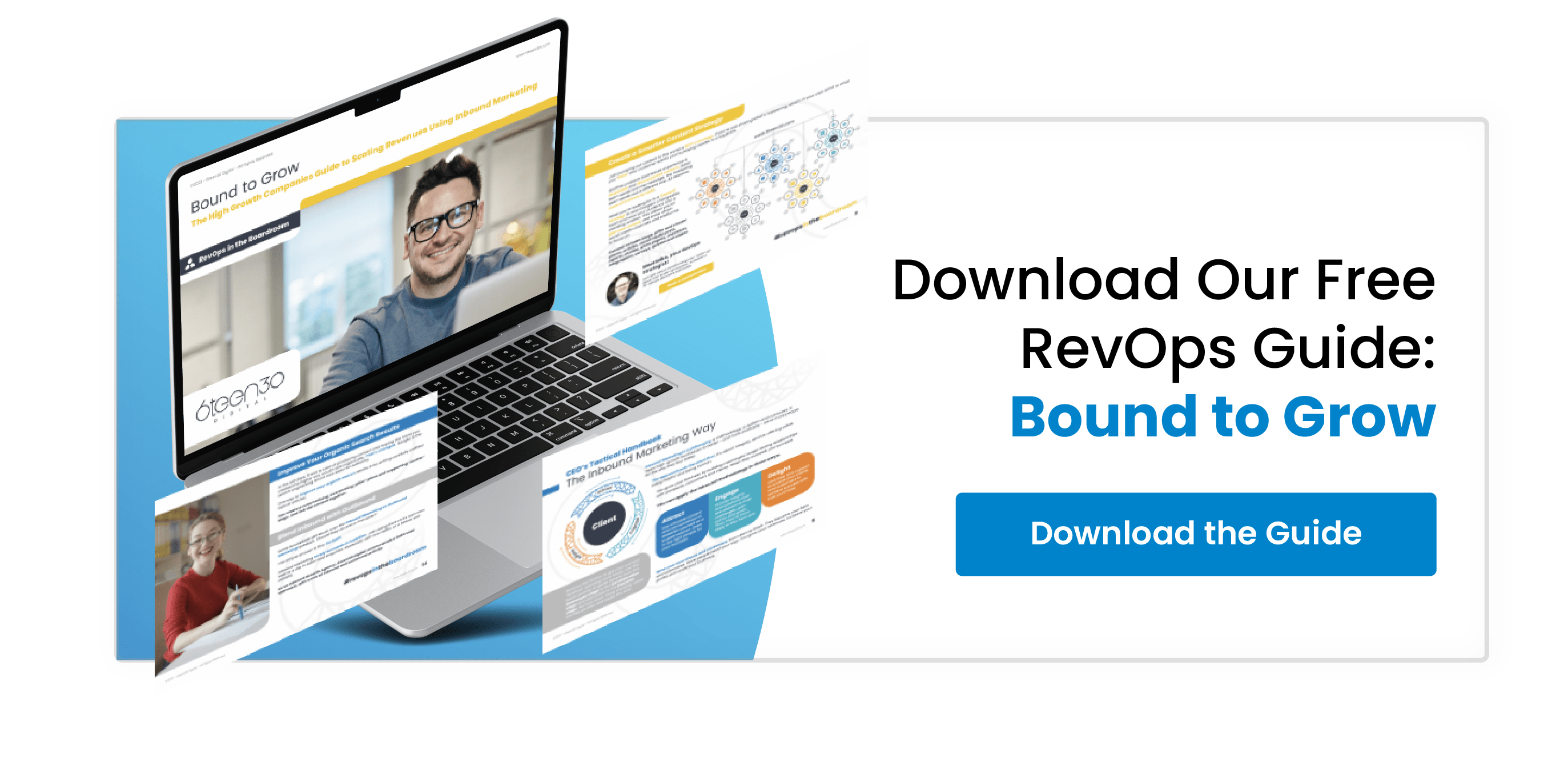 Balancing Business with Pleasure
'Customer-centric'. 'Customer-focused'. 'Putting people first'.
These are all phrases that are so prominent within the modern marketing world that it's easy to get caught up in the hype.
The truth is that taking a customer-first approach to marketing - utilising the inbound methodology to attract, engage, and delight - is vital at a time when client expectations are evolving, and customers seek to gain greater control over their decision making.
But to eradicate all outbound marketing may not be the answer.
In 2014, insights firm McKinsey published an article which described traditional outbound marketing as 'an unresponsive model organised around the company, not the customer', highlighting the importance of a customer-centric approach.
But what about your business?
Successfully scaling for profit, your high growth business won't happen if you ignore the needs of your company.
As an entrepreneur, you can't trade business for pleasure; you can't trade the future of your organisation for the satisfaction of the customer. There needs to be balance.
And this is where outbound comes in.
Inbound vs Outbound Marketing
The benefits of the inbound methodology are clear, but inbound can't work in isolation.
Taking a blanket approach to marketing is not sufficient, and if you're keen to create a plan that has a low risk of failure and a high probability of success, putting all your eggs in one basket isn't the best approach.
Inbound marketing doesn't just draw prospects into the marketing funnel; it guides them through the essential stages of the buyer journey.
However, several possible obstacles stand in the way of success.
For example, great on-site content will ultimately fail if there's no traffic driving to the specific page with a sustained approach to improving organic search positions or using tools such as video marketing.
Outbound marketing fills this gap.
It takes that great content and delivers it directly to the prospect regardless of where they are, rather than waiting for them to find it. However, as outbound is quite a broad approach, it can require a more significant budget.
According to HubSpot's 2020 North American Survey, 60% of marketers have seen their client acquisition costs rise over the past three years, and a report by retail software firm Redpoint Global suggests that more outbound marketers worry about acquisition costs than inbound marketers.
As an entrepreneur, it's natural that you'd be wary of allocating resources to a wide net that catches a wide variety of fish - many of which you may not be interested in their profile.
You'd much rather spend your budget on a particular net that just catches the right type of fish, right?
But it's essential to weigh up the pros and cons of catching a small number of potentially perfect fish against catching a large number of mixed fish, with some good, some bad. The bigger net can be useful.
Blending Inbound & Outbound
Speaking at the Forrester 2017 conference, Director of Product Peter Clark said that 'separating inbound and outbound is archaic', suggesting that to reduce costs while maximising reach in today's environment, blending inbound and outbound is vital.
Outbound techniques include
events
trade shows
TV and radio
direct mail and print advertising
cold calling
social media advertising
search engine advertising
LinkedIn connection outreach
display ads, and
sales reps in the field.
However, to get inbound and outbound marketing working together in harmony, a simple outbound-only approach just won't cut it.
Utilising both inbound and outbound marketing together means combining the best aspects of both into one comprehensive approach.

It means mixing the reach of outbound with the personalisation and human touch that inbound can bring, and this means getting creative and using outbound methods in new and strategic ways.
Benefits of Using Inbound & Outbound Marketing Together
To satisfy today's clients, while simultaneously scaling your high growth business profitably, both inbound and outbound marketing should be used to reach your goals.
Doing so can:
Help Develop Your Marketing Persona
Creating a marketing persona is key to aligning your promotional efforts with the needs of your audience, and an outbound marketing approach can help to generate a clearer picture of who's interested in what you have to offer.

When a business proactively reaches out directly to a prospect, marketers gain first-hand insight into how that prospect reacts initially to the offering; something that is not always available early in the process with inbound marketing.

Through witnessing, analysing, and understanding this reaction, it's possible to create more tailored inbound content that connects with the right people.
Content has become so closely aligned with the engagement stage of the inbound methodology that it becomes easy to forget that while content is useful for engagement, its actual end purpose is to convince, convert, and generate sales.

Today, businesses are creating more educational content, informative content, and inspirational content to keep prospects on the site for longer, but which may not have a more significant impact on conversions.

In these situations, this is where an inbound/outbound blend can be useful. Email campaigns that put this content in front of the right eyes bridge the gap.
Outbound tactics such as display advertising, and other forms of paid advertising, can be advantageous although they do have a reputation for delivering a less-than-optimal return on investment. However, combining these techniques with an inbound approach can help to optimise paid campaigns to provide a better ROI.

Measuring inbound traffic to landing pages and tracking engagement with specific content provides excellent insight into what content truly works, ensuring you link your banner ads to the most persuasive pages and get the most from your investment.
Inbound/Outbound: A New Way of Thinking
Outbound marketing started to dwindle when customers decided that they no longer wanted to be sold to; they weren't responding to a sales-focused approach, and instead saw more value in content that helped them to make an informed decision on their own.
The truth is that neither inbound nor outbound marketing can deliver the type of results needed to drive your business forward without the support of each other in some way.

Inbound marketing is undoubtedly the hot topic of today's digital marketing world. Still, we often recommend that just 40 - 50% of the marketing budget is allocated to this approach, ensuring there are plenty of resources available for outbound techniques, too.
We can help you scale your business and smash your revenue goals with an inbound marketing campaign with a low risk of failure and a high probability of success.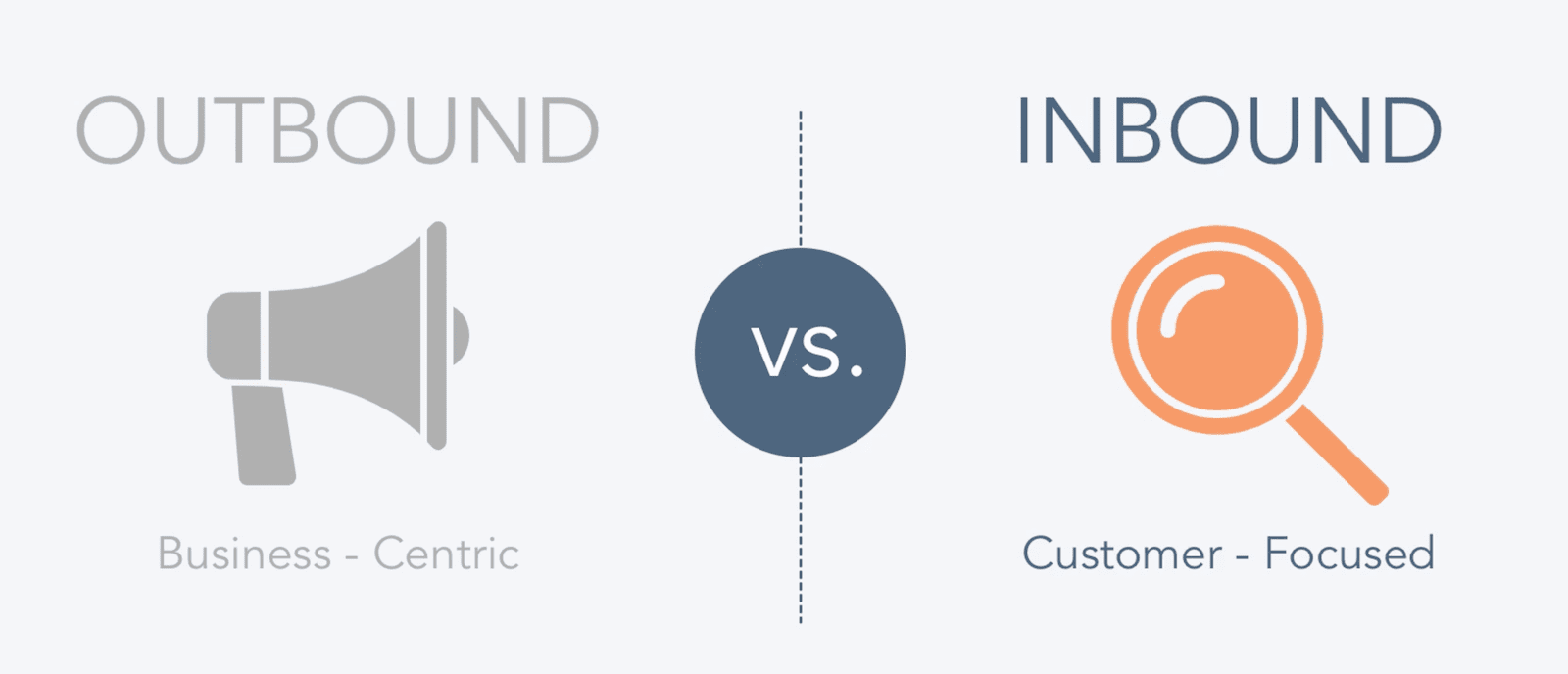 Welcome to 6teen30 Digital
We're here to help you create the perfect blend of inbound and outbound marketing to make all of your marketing efforts sing, keep your sales team busy and your order book full.