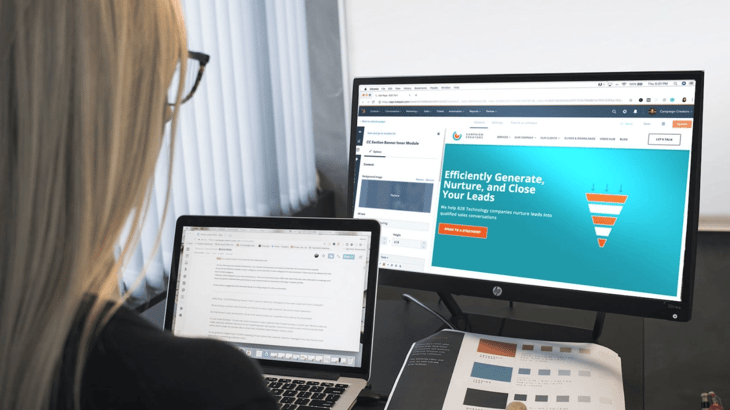 Short Term Nurture Versus Long Term Nurture, The Secret To Delivering Great Email Sequence Campaigns
You have sales staff and marketers on payrol, so why aren't more leads being closed?

You're not alone in feeling this frustration or in wanting to find a solution which brings in more clients so you can scale your service business quickly.
Numerous things could be to blame;
You know your marketing team and sales team are siloed and acting independently of each other.
You know you have a bit of a skills gap to plug.
Time is a factor, and you aren't sure that you have enough useful quality data to make better decisions.
Sure, these daily niggles might have an impact, but it's more likely that one key area is being overlooked: the chunk of space which sits between lead generation and lead conversion.

The middle ground, if you like. With HubSpot figures suggesting that the average organisation generates 1,877 leads per month and 1,523 MQLs, that middle ground could amount to many conversions a little further down the line.
A Quick Recap on The Importance of Lead Nurturing
When someone makes contact with your business, whether that be as a result of a word-of-mouth recommendation, an appearance at a trade show or because of your inbound marketing activity, they often won't be getting in touch because they're ready to become a client there and then.


Marketo suggests that 96% of website visitors aren't yet ready to make a purchase. Across your entire lead pipeline, you'll have prospects at various stages of the buyer journey, with some:
Almost ready to sign up
Some at the very beginning of the research process and,
Some mid-way down the path, weighing up their options.
For each of these prospects, you need a means of developing and maintaining a relationship with them and a route to offering relevant, tailored information that supports them at each stage of their buyer journey.

The last thing you want to do is write off leads that aren't ready to convert right away.

As VentureHarbour notes, "48% of businesses say most of their leads require "long cycle" nurturing with many influencers.

Those who come with little buying intent at the first interaction require convincing further, but it's better to put the effort in than let them slip away and make the purchase with one of your rivals."
Businesses that put a lead nurturing system in place are said to generate 50% more sales at a 33% lower cost per lead.

For many businesses, lead nurturing systems are built around short term nurture (STN) and long term nurture (LTN) campaigns.

With email automation campaigns cited as a top-three tactic to improve performance, employing both STN and LTN within your email sequence means no lead is ever left behind.
According to Aberdeen,
As we mentioned earlier, not every prospect is at the same stage so, to close more leads, you'll need both short and long term nurture campaigns which address the different points on the sales funnel.
Short Term Nurture
As the name suggests, a short term nurture campaign is designed to bring a prospect back to the decision-making point, to close the lead or engage them soon after their initial conversion.

This type of nurture campaign will be completed quickly, often over a period of just 30 days, so it is a short, intense burst of activity with clear aims.

A typical STN campaign might seek to:
Warm the lead back up
Attract them back to your brand
Engage them fully once again
Demonstrate social proof to give them full confidence in your brand and then
Share an irresistible offer to close the deal and convert that lead into a customer.
Let's say you're an accountant. A local small business got in touch to enquire about your services. They told you they were struggling to keep on top of their bookkeeping and accounts and seemed keen on your small business package which was in budget and would take the burden of compliance off their hands.

Then… nothing! What you thought would be a new retainer client never materialised.

You're confident that you can help and that this is a great lead.

The small business needs immediate help - they aren't seeking to appoint an accountant in 12 months, they want to have a professional handle their finances now. An STN email sequence is a natural choice.
Your first email might look something like this:
You may follow that up with an email which contains a link to download your latest helpful ebook which satisfies a timely need – for example outlining new VAT requirements just before they come into play or sharing how to deal with payroll for furloughed staff.
Further on in the sequence, you might then want to reassure them that your accountants understand small businesses with something like this:
When we hit day 30 and the final email in the sequence, we want a killer offer to ensure our short term nurture campaign converts that lead into a signed-up client.

This example email would work well for our accountants and their small business lead:
Long Term Nurture
A long term nurture campaign uses similar stages and content to STN email sequences. Still, crucially, it is intended to be delivered over a much more extended period – typically this will be one year.

LTN ensures you continue to educate your lead with stories, value-added content and the occasional offer.
Long term nurture campaigns may include the introduction of new products, services, solutions and examples, to see if other subjects interest that prospect.

Your lead may have initially been attracted by a piece of video marketing which talked about small business accounting. However, through a long term nurture campaign, you may discover that they're also interested in your call answering service or new document translation offering.
This email sequence can deliver lots of benefits, such as sending traffic to your site, building trust, establishing your expertise and authority and ultimately, lead to a conversion.

The good news is that you don't have to choose between STN and LTN email sequences, as an LTN campaign could begin after an STN sequence is completed.
You might start with an email which shares a useful tip. For example,
Content You'll Want to Consider
Content is key to making your STN and LTN campaigns resonate with your prospects.

Gone are the days when emails had to be plain text with one or two tiny thumbnail images.
The HubSpot, Not Another State of Marketing report, says that 80% of marketers have seen an increase in email engagement over the last 12 months.

The report tells us two things;
Your prospects want you to email them, and
They'll interact with emails which reflect their needs.
So how do you do that? By being creative with your content and using all of your channels.

Your inbound marketing framework already includes video production – so why not use those videos in your emails?

Your designer has created great infographics as part of your social media strategy – use those too.

Options include:
Videos
Quizzes and other interactive content such as surveys and polls
Images
Infographics
Podcasts or audio files
Chatbots
SMS messages
Interviews
Case Studies
Reviews
Of course, no matter the format of the content you're deploying, your email sequences should include special offers to bring your lead back to that decision-making stage.
Download Your Copy Of Bound To Grow: The High Growth Companies To Scaling Revenues Using Inbound Marketing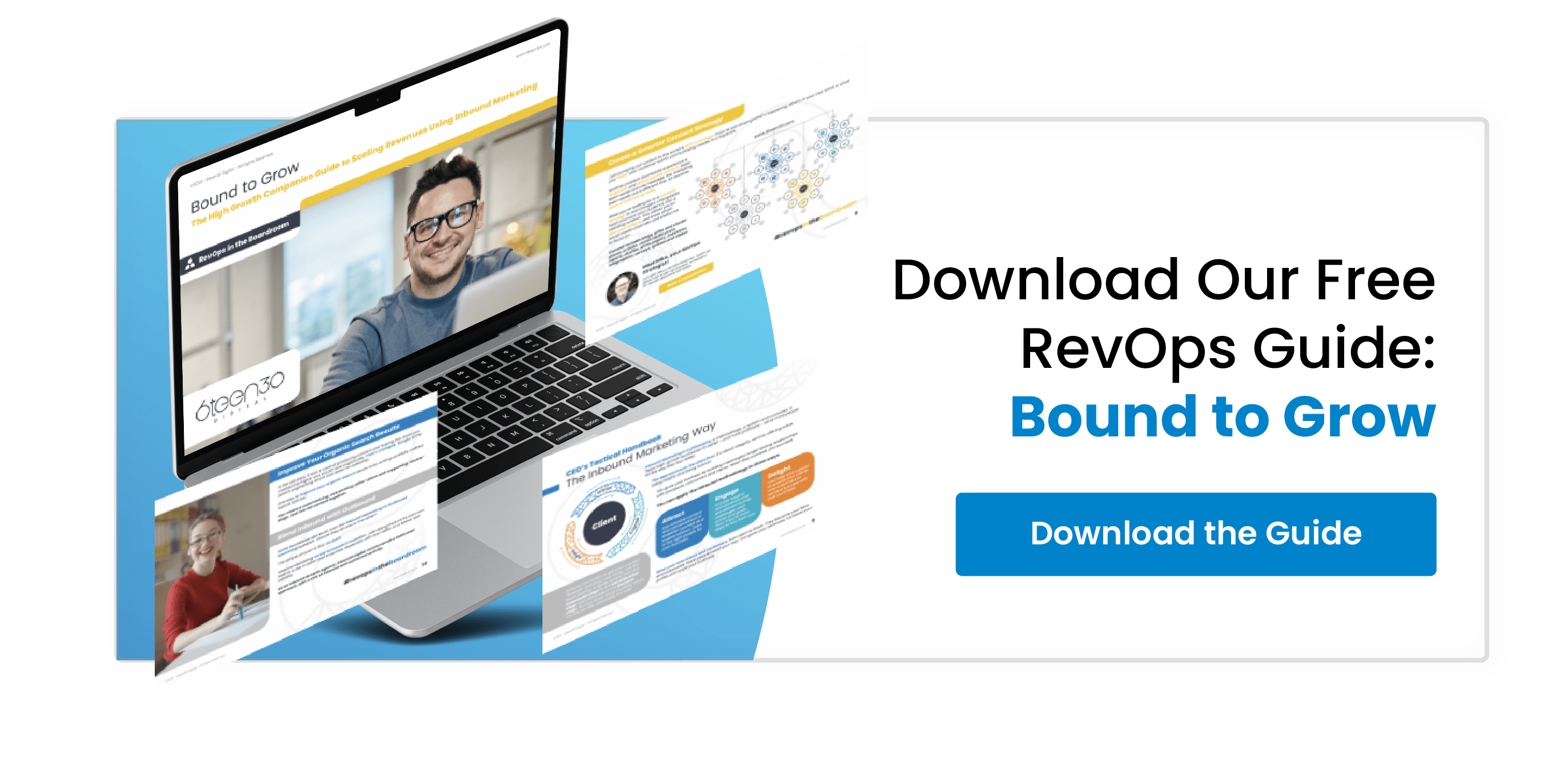 The Science Bit
Because you created your marketing persona, it should go without saying that your nurture campaigns use language appropriate to the lead and strike the right tone.

Beyond that, there is one other element which you can add to your secret sauce to elevate your conversions;

Introducing... the Fibonacci sequence.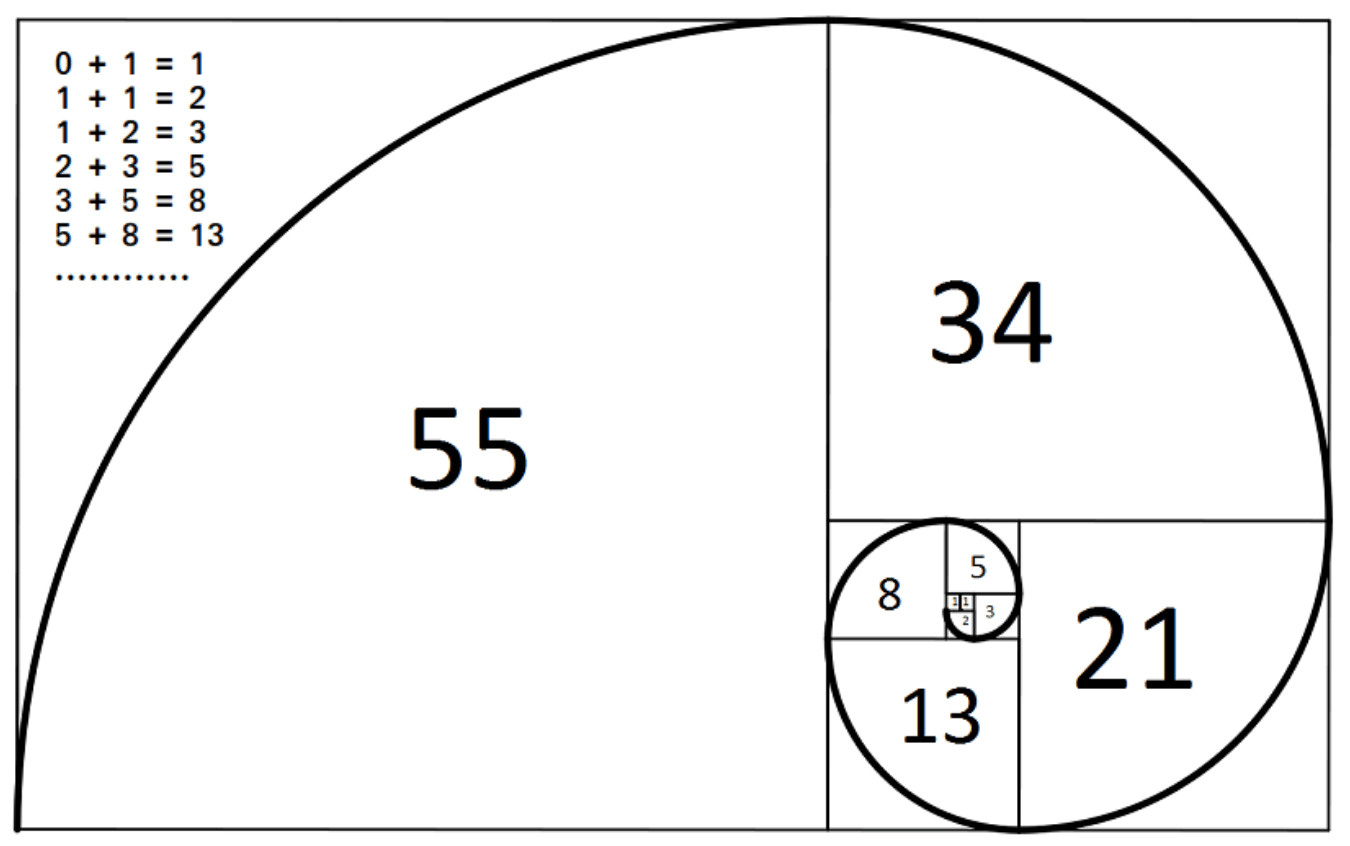 This sequence is the work of Italian mathematician Leonardo of Pisa.

He first introduced the concept in a book published in 1202, though there is evidence that it goes back even further to 200 BC.

This sequence starts at 1, with each number the sum of the two proceeding numbers.

This would mean that your LTN emails would be sent on days: 1,2, 3, 5, 8, 13, 21, 34 for the duration of the sequence.

We use these sequences if the prospect does not engage with an email, sending a follow up the set number of days after, as determined by the series.

The Fibonacci sequence helps to reduce your unsubscribe requests.
Welcome to 6teen30 Digital
If you're ready to implement a strategy that has a low risk of failure and a high probability of success, we can get you started right now. Skyrocket your sales and grow your revenue with long and short term nurture campaigns.