Hiring an Inbound Marketing Agency: What Investment Will You Need to Make?
Your service business doesn't leave clients guessing about how much it costs to work with you, so why should your inbound marketing agency be any different?
All hiring demands a financial investment but, if you've struggled to hire the right people in the past, you'll naturally be wary of unclear pricing structures or the threat of unexpected bills at the end of the month.
An upfront approach to costs is crucial. But what are those costs exactly?
6teen30 Digital Inbound Marketing Retainers
As an average, inbound marketing monthly retainers range between £4,000 per month and £9,500 per month.
Ideally, you'll want to choose an agency that has distinct packages, with various options for different price points so you can select a level of service which meets both your needs and your budget.
It's important to note that you'll also need to factor in the cost of marketing automation software which you'll pay on top of the agency fee. £
As a benchmark, HubSpot costs between £700 -£1,000 per month. All in, that means you can expect to pay anything from around £4,700 to £10,500 per month.
Suppose you've gone down the path of trying to do this yourself in the past, perhaps by hiring people or freelancers who just didn't get it.
In that case, you'll undoubtedly be feeling frustrated at having lost money and found yourself back at square one, no closer to growing your business to the next stage.
You'll know how frustrating it is to have dysfunctional or ineffective marketing that rarely is to the standard you expect.
While £4,700 to £10,500 per month may sound like a lot initially, it pays to remember that the DIY approach often ends up far more costly in the long run and stunts your growth in the short term.
Looking at the figures, it costs far more to do it yourself internally, if you hire the right people.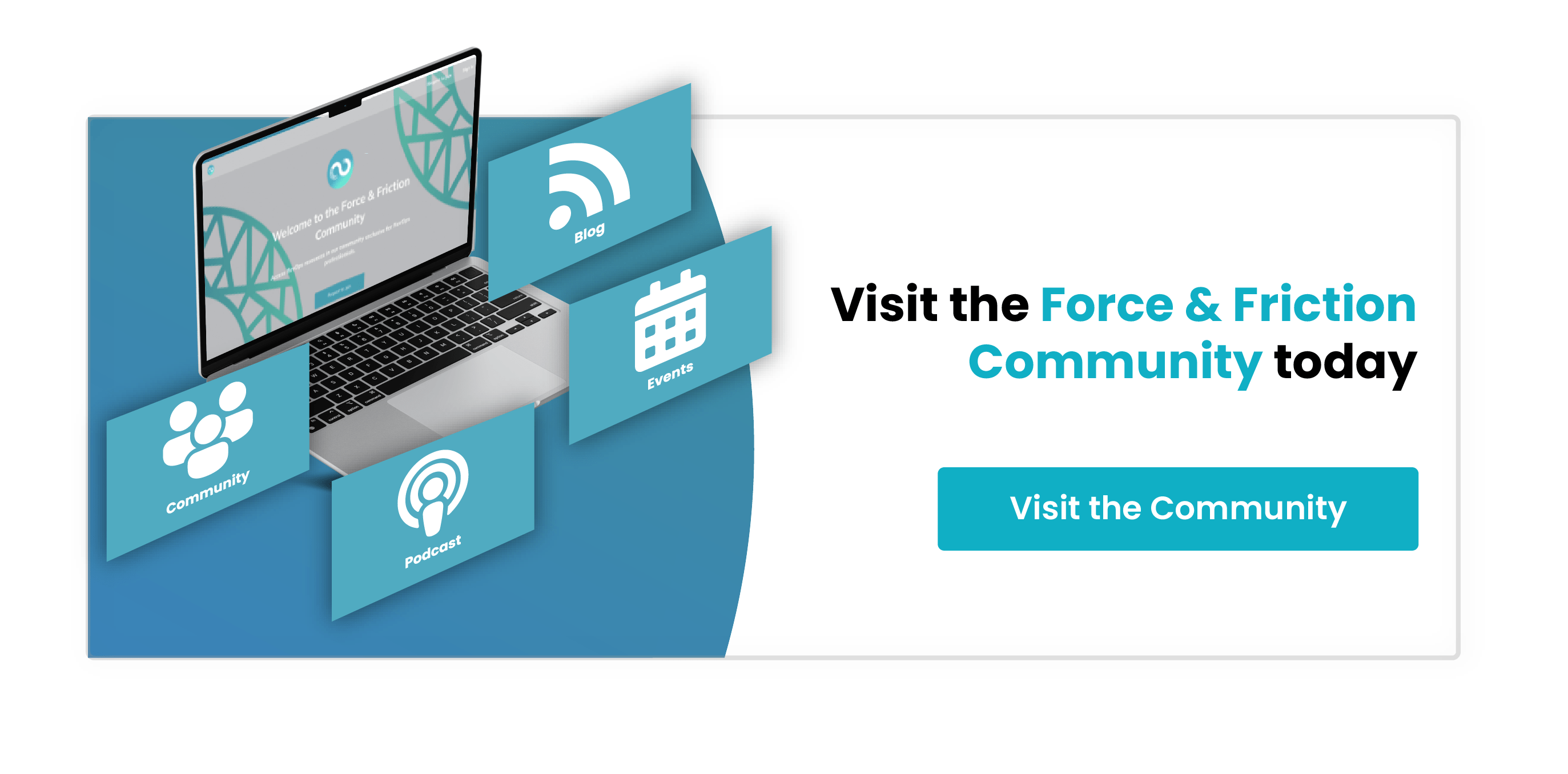 The True Cost of DIY
While it's a lot more time consuming, it is possible to hire in experts that you'll need to
Write a Content Marketing Strategy
Create a lead generation machine
Inbound marketing is a particular, in-demand skillset and hiring capable; experienced people don't come cheap.
The latest figures from PayScale research, Total Jobs and CW Jobs show that to do it yourself, and you'd need to allocate the following average salary per year, per employee:
Marketing strategist £67,000
Marketing director £65,000
SEO specialist £42,500
Paid search specialist £42,500
Video editor £36,000
UX Designer £30,391
Graphic Designer £29,000
Before you begin paying those salaries each month, you'll also need to finance the cost of recruitment.
Figures from GlassDoor reveal that the average cost of recruitment per hire is currently £3000 - £5,000.
Additional Employment Costs
Additionally, the need to build in a buffer to underwrite the cost of hires that don't work out, that's a lot of lost opportunity cost, more recruitment costs and you are hoping your judgement on the second hire will be better than the first.
Once onboarded and settled into their new roles, you'll be legally responsible for additional costs such as sick pay, holiday pay and the workplace pension.
Software Costs
Indirect costs such as computer equipment, office furniture, perhaps a bigger office space and software licenses for things like graphic design software, photo and video editing and word processing all need to go on the bill too, making DIY a hugely expensive option.
By contrast, hiring an inbound marketing agency for a fixed monthly fee is considerably better value.

Not only is that single fixed fee much lower than the cost of hiring a team of inbound marketers in-house, but it also comes with specific, agreed output levels. Additional benefits are your agency team of professionals will maintain their certifications and train regularly to stay up to date with the latest strategies.

Knowing what you're going to pay and what you'll receive for that fee makes your growth goals much more attainable and data-driven.
So far, we've looked at the DIY cost based on hiring one person for each role. If you wanted or needed additional team members, the price rises exponentially.
An established agency is committed to the business of growth and marketing, which means more than one person will fulfil each role, giving a wider breadth of experience, expertise and capability than would be realistic in house.
Are you ready to get started developing an inbound marketing framework for your high growth service business?
Download Your Copy Of Bound To Grow: The High Growth Companies To Scaling Revenues Using Inbound Marketing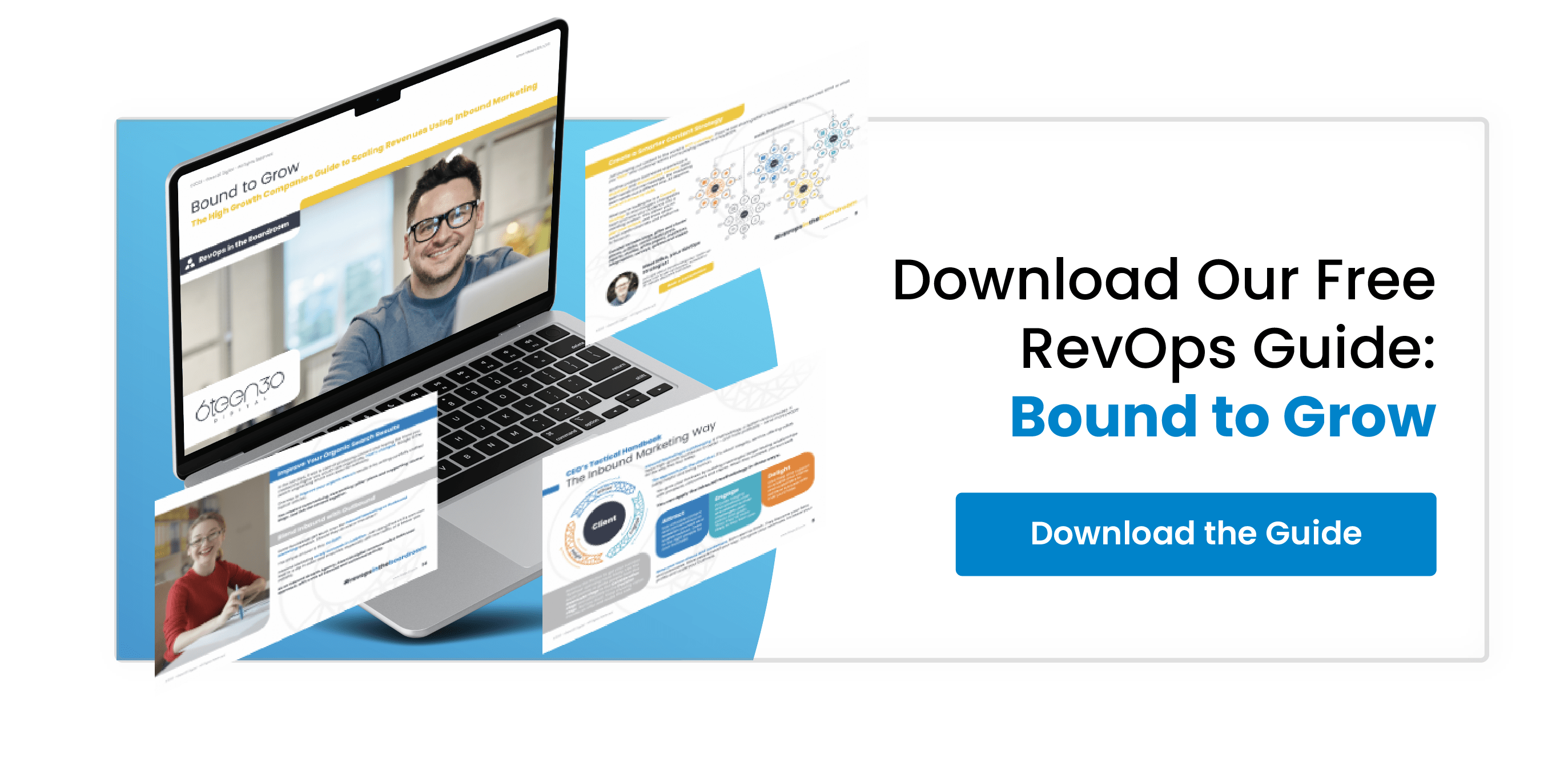 Get Started With 6teen30 Digital.
Hiring the right inbound marketing agency can transform your business, replacing disjointed efforts with a consistent, proven strategy that has a low risk of failure and high probability of success.
The right agency will drive an increase in traffic and better quality, better-qualified leads.
Get your inbound marketing campaign started now to grow your revenue, increase your profits and scale your business.