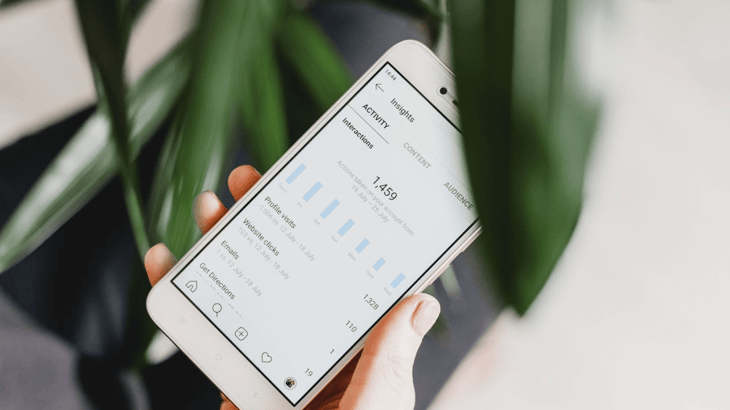 How to Create an Inbound Social Media Strategy to Increase Engagement
The power and reach of social media channels are evident. Every entrepreneur knows what it can do, and you don't need educating that building and maintaining a strong social presence can help to boost brand awareness and online visibility, engage more closely with audiences, and support the buyer journey.
You know this. Why, then, have you not been able to see valuable results from your previous social media marketing efforts?
The thing to remember is that you're not alone. Social media marketing, or SMM, is portrayed as an inbound marketing strategy that truly delivers.
Yet the reality is quite different, and that's because many marketers aren't approaching SMM effectively.
Of course, when done right, social media can be one of the most potent tools driving your business forward.
However, the familiarity of social media - we all use it - means that many entrepreneurs are taking an almost relaxed approach; resulting in two obstacles standing in the way of success:
A disorganised, off-the-bat approach can result in a poor content strategy that fails to get the right content, in front of the right eyes, at the right time, on the right channel.
Without a clear plan, there are no clear communications between team members. This can result in inconsistency in your message, mostly if your teams are siloed.
Download Your Copy Of Bound To Grow: The High Growth Companies To Scaling Revenues Using Inbound Marketing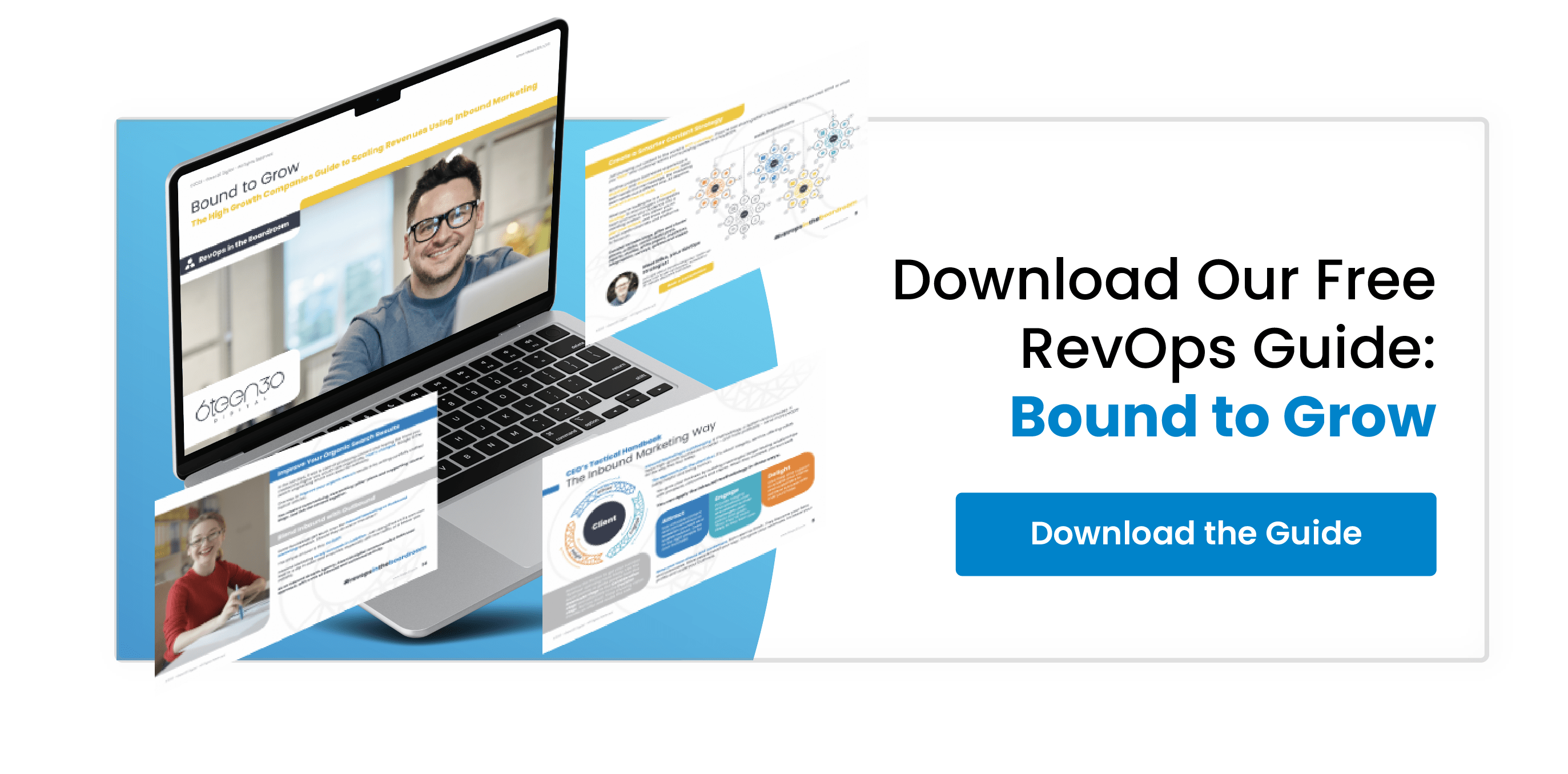 A Social Media Strategy Can Help
A social media strategy - a good one, at least - works to keep everyone on the same page and outlines a clear plan for content creation and publication.
There's no 'one size fits all' when it comes to a social media strategy - every business will need to build a process relevant to their needs - so how can you create a strategy that works for you?
Before we go any further, there is one vital prerequisite that's required: a need to know your audience, inside and out.
Knowing whom you're trying to reach, and what you're trying to achieve with your audience, makes it easier to answer one of the biggest questions relating to your social media strategy: what platform should you focus your efforts?
Knowing your audience means knowing where they are and, perhaps even more importantly, it means you can shape your content strategy to deliver the most optimal results.
For example, it's pointless designing a Facebook-focused strategy incorporating lengthy, in-depth posts and lots of video marketing if the majority of your audience hangs out on Twitter with its 280-character limit.
If you haven't already generated a marketing persona, now is the time to do it.
A marketing persona creates a reliable picture of your target client, helping you to understand better where they are, and what they want.
Be SMART
Once you know where you're going to be focusing your efforts, it's time to build your social media strategy from the ground up.
While strategies will vary between businesses, every good social media strategy should have SMART goals forming the foundation.
SMART: Specific, measurable, attainable, relevant, timely.
So just how can SMART goals be applied to the creation of a social media strategy?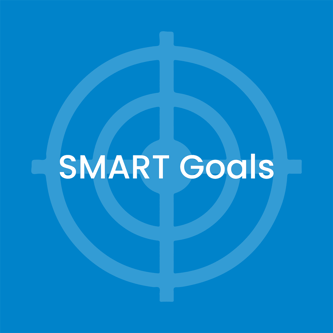 Know what you want. Anything that you publish to social channels should be specific to your brand, to your audience, and your overall goals.
Without this level of specificity, you may venture off track, which means that your efforts may fail to align with your business objectives.
Knowing what you want is critical, but how do you figure this out?
The good idea is to conduct competitor analysis, seeing what channels similar brands are using, what type of content they're publishing, and how they're using social to engage with both existing clients and potential leads.
Most importantly, competitor analysis shows which of these techniques are working… and which aren't.
Social media content is created for engagement; it's designed to interact.
However, suppose you don't incorporate metrics into your social media strategy. In that case, it becomes impossible to measure this level of engagement and impossible to act upon the data that comes with being able to monitor audience behaviours.
An excellent social media strategy is built so that everything that comes from it is measurable in one form or another, whether that's through shares, likes, comments, followers, hashtags, or mentions.
It's essential to incorporate social listening into your strategy; a collection of techniques which enable you to tune into the impact your content has been having, and measure its success.
Inbound social media marketing is not a onetime thing.
Organisations need to be consistent with their posts to keep potential leads coming back for more, and they need to be consistent in their ability to respond, interact, and engage with users.
However, efforts also need to be attainable. Requiring marketers to spend a significant portion of their time on social media, alongside their daily duties, may increase the risk of human error and cause motivation to wane.
That's why a good social media strategy should incorporate marketing automation software, such as tools which allow for content to be scheduled for publication in bulk, removing the need for real-time involvement.
Your social media strategy should be relevant to your overall brand; it should match what you do, and what you want to achieve.
A good understanding of branding can be useful here, with branding consistency between channels acting as a way to maintain relevance in the eyes of your audience.
For example, your audience may already be familiar with your brand through your website; they may already know that you are relevant to their interests.
By maintaining a similar message, a similar look, and a similar feel with your social media account, audiences will automatically understand the relevance of your social presence, making them feel more at home.
When you first started creating your content strategy, you will have seen the power of evergreen content.
This is ideal for landing pages and on-site information, yet it has no place in a social media strategy. That's because social media isn't static.
Social platforms are fast-flowing feeds that many use as a primary news resource; a source for up-to-the-minute content. This means that your social media strategy should be based on real-time situations; everything that comes from your strategy should be timely.
Consider calendar events such as holidays, special occasions, or milestones. Use your business news to generate timely content, or use the latest news from the wider industry.
Last but not Least
One of the biggest mistakes that any entrepreneur can make with their social media strategy is leaving it there.
While it's true that the SMART initiative can help you to build the main body of your social media strategy, any strategy is only as good as what you do with it.
A strong social presence gives you the data you need to drive your business forward, but this can only happen if you act upon the information that you collect.
Your strategy must incorporate aspects of analysis, giving you the chance to transform your social media efforts into valuable insights to shape your brand's future.
Are you ready to put social media to work for your business?