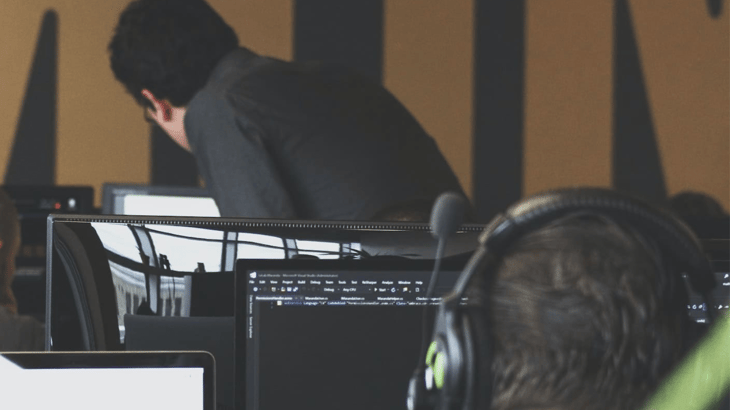 4 Stages for Designing an Effective Sales Training Programme
As everyone in sales knows, buyer behaviours are changing rapidly. And this means that it's increasingly easy for the buyer's journey vs sales process alignment to fall out of sync. Despite best efforts by sales teams to keep up, it's usual for the buyer's journey to move at a faster rate, which means the inbound sales process can sometimes lag behind.
Sales Training vs Sales Coaching
While ongoing and consistent consultative sales coaching can help sales managers and their teams to keep up with the buyer's journey through adapting existing processes and tweaking current ways of working, the overall aim of coaching is to build upon what the sales team already knows. It rarely offers an opportunity to develop brand new talents. That's why coaching alone isn't enough to maintain alignment between the buyer's journey and the sales process.

In today's ever shifting and unpredictable sales landscape, sales reps need to be great at doing what they do. But they also need to be great at doing what they don't do.
Why is Sales Training Important?
Sales training is important because, with the right training programme, it's possible for sales managers to support and guide their team through the five stages of sales mastery, putting them on track to improve performance and boost results.
An effective sales training programme should guide sales reps through: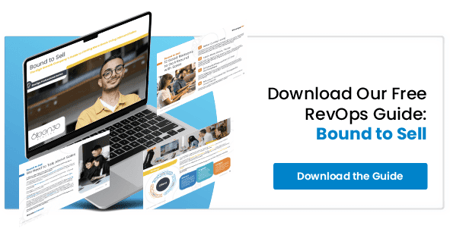 1. Acquisition
Learning new things is the first step towards sales mastery. This step helps sales reps to pick up new talents and gain greater knowledge into the world of sales. This can be useful for designing new strategies to better attract, engage, and delight customers.
2. Retention
Learning new skills is one thing, but actually keeping hold of this knowledge is quite another. With the ongoing training opportunities provided through the programme, sales reps don't just hear valuable information; they absorb it through reinforcement.
3. Development
A great sales training programme won't focus exclusively on knowledge sharing; it will also incorporate knowledge development into the mix to ensure that sales teams are clear on how they can take action to property transfer this knowledge into behaviour.
4. Transfer
Just like learning to drive a car, mastering sales is a tale of two halves: there's the theoretical knowledge of sales, and the practical knowledge of sales. Sales training must provide reps with an opportunity to apply what they've learned to the real world.
5. Handoff
Sales training and sales coaching programmes must be built around the same sort of framework to enable seamless handover. Once a sales rep has learnt, retained, developed, and transferred their new skills, coaching is needed to maintain these skills.
How to Build an Effective Sales Training Programme
Every programme will (or at least should) be different for every business. However, there are a number of common elements that form the foundation of a great training strategy:
There's no point approaching training haphazardly. According to HubSpot, the average person is able to master four new skills each year… so make sure they're the right ones! A good way to determine what's needed is to take a closer look at where you're losing your contacts. If, for example, you're losing contacts at SQL stage, consider whether training in marketing/sales handover could be beneficial. It's natural that you'll have team members that excel in one area and struggle in another, but it's important that your reps are able to guide contacts right through from SQL to customer.
Personalise Your Approach
While case studies can be fantastic for looking at how other companies have approached training, it's simply not possible to just 'cut and paste'. There's no one-size fits-all when it comes to sales training, and one of the most important factors when designing your programme is to ensure you personalise your approach so it best fits with the needs of your own team. Perhaps your team are visual learners, for example, which means that handing out text-based resources or delivering a lecture just won't cut it. Be flexible and creative when designing your programme to find an approach that works.
The easiest thing to do is to use your highest performing sales rep to train the others. But is this really best? Perhaps not. And that's because each sales rep will need a different type of training. Peer-to-peer training can be effective, and you may want to create 'buddy' systems that match suitable reps so that they can shadow each other and meet regularly to learn from their buddy's individual approach. But third party training providers can often be worth considering, too. They can offer broader opportunities beyond the confines of the business. Know when to consider this, and when to keep things in-house.
Buyer behaviours are constantly changing. Which means the buyer's journey vs sales process alignment is constantly deviating. This calls for sales training programmes to be adapted, tweaked, and updated regularly to remain relevant and effective in the real time sales landscape. Designing and developing a sales training strategy is not a one and done task. It's important to decide how results of the programme will be measured - what metrics will be used - and track and monitor results so that the programme can be adapted quickly as needed to increase the chance of alignment.
Buyer's Journey vs Sales Alignment
By using these four stages to create a custom made framework, sales managers can design an effective sales training programme that not only helps their team to learn new things, but which also integrates effortlessly with any existing coaching strategies. This can ensure that new skills aren't just learned but are also maintained, developed, and adapted as required. In doing so, sales managers should find that their teams naturally deploy processes and approaches that best align with the buyer's journey… no matter what that buyer journey may look like.