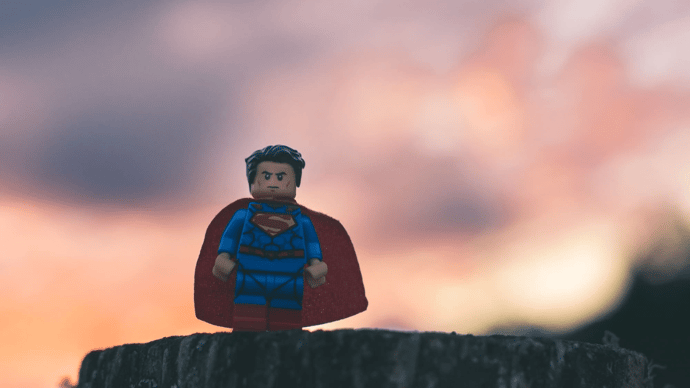 How to Transform Your Business Development Team into Heroes Your Prospects Will Love
Every business wants to be a hero. They want to be something to everyone. The harsh truth is that it's never going to happen.

It's natural. And what businesses need to realise is that it's also ok.
While you can't be something to everyone, you can be everything to someone with the right inbound sales mindset. And that's what being a hero is all about. By focusing your business development team on tasks such as carving out a niche within the industry, attracting best fit customers, and aligning core competencies with the buyer's journey, you can be sure that your business is optimising its approach by allocating resources to the very best segments.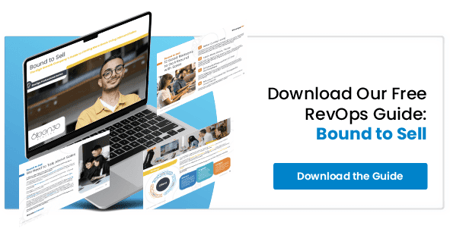 How to Become a Hero
Transforming your business development team into heroes your prospects will love means adopting a 4-stage process that determines what you are, and to whom.
The Why - Ask yourself why your business does what it does. What beliefs, values, and mission statements does it have that could be shared with other businesses or clients?
The Who - Ask yourself who is your ideal customer, or what your ideal customer portfolio looks like. This can help you focus your efforts on high impact segments.
The What - Ask yourself what core competencies your business development team has that can enable them to attract and engage prospects within those segments.
The How - Ask yourself what tactics and techniques can be used to position your business as a hero to those that need you. How will you show off your competencies?
The why and the what are highly unique to each individual business, and by sitting down and chatting with your business development team, it should be relatively easy to answer these questions. The who and the how, on the other hand, can be a little more complex. These are the primary areas that we'll delve into in more detail in this guide.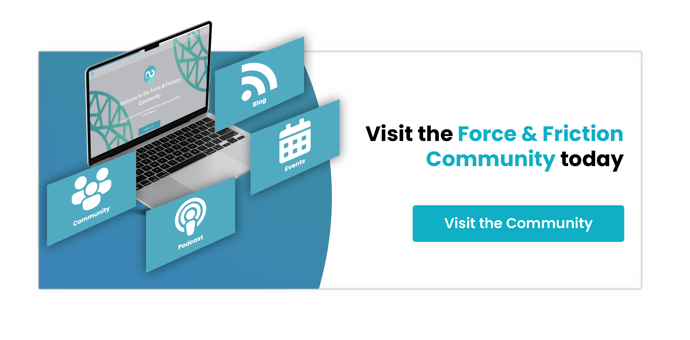 The Who
Understanding who your business development team can be a hero to is the key to success. It's simply not possible to appeal to everyone. So it's a much better use of your time to ensure your team is focusing its efforts on targeting the prospects that you can impress to build a strong sales pipeline. Know who you are, know what you are to each segment. Own it. Run with it.
To discover who you can be a hero to, it's important to build targeted personas which use your ideal customer data to build an image of those that need you.

The job to be done is the underlying factor that answers the question 'why do people buy?'. And that's a crucial aspect to understand. If your team fully understands why people buy, it's easier to create an inbound sales strategy that better aligns with the buyer's journey.
And most importantly, understanding the job that must be done enables business development teams to see how the organisation's product or service fits - or doesn't fit - with this need. It allows them to spend less time on those that they know they can't help and more time on attracting and engaging those that they can be a hero to.
Once a business knows who views it as a hero, a new opportunity arises to become a hero to others. Business development teams can use this targeted persona to search for associated segments that need the same job or a similar job to be done. This is what's going to give your business development team a competitive edge, especially when you also have sales and marketing alignment.
The acceptance of who you are and who is interested in you, along with an ability to focus efforts within the correct segments, can boost success in comparison to those organisations that choose to branch out more widely, attempting to sell anything to any segment.
The How
Now that businesses know who they can be a hero to, they need to know how they can be that hero. And the answer is by building a hero statement. A hero statement, also often referred to as a positioning statement, does just that; it positions a business as a hero, acting as a way of solidifying who the business is, and how it can help.
A good hero statement will blend the why, the who, the what, and the how. It will acknowledge the business values, incorporate the buyer persona, highlight core competencies, and position the organisation as a solution. In many cases, a hero statement will look something like 'we are X, we work with X, because they need X'.
A hero statement is important for two reasons. Firstly, it's important for the audience. At a time when the number of new start-ups is rising rapidly, differentiating on price is no longer enough. In many cases, there will always be a competitor that is willing to accept less. So instead, businesses should be looking at alternative ways to differentiate and stand out from the crowd, and one of the most effective ways is to specialise. By honing in to a very niche section of the market, rather than attempting to sell broadly, businesses can compete on specialism and become everything - become a hero - to a smaller yet highly loyal audience pool that knows this business can meet their needs.
Secondly, a hero statement is important to the business itself. It ensures that everyone, not only within business development but also across sales, marketing, and customer support, understands what they should be prioritising, and where they should be concentrating their efforts. It allows businesses to focus on the people that truly need them, rather than wasting time trying to attract those that just aren't all that interested.
Ultimately, being a hero means knowing when to step back; when to admit defeat.