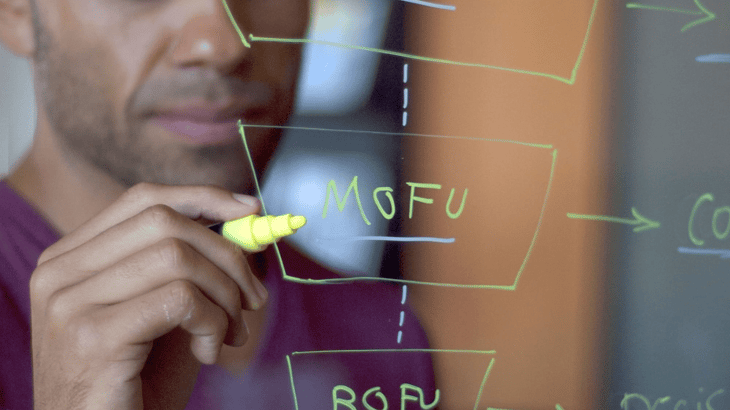 Sales Enablement 101
According to HubSpot, 70% of the purchasing process takes place before a buyer has even reached out to sales. And 59% prefer not to reach out to sales at all. It's no secret that buyer behaviours are shifting, and they're shifting in a way that's making it increasingly difficult for sales teams to engage using existing tried-and-tested methods.
To find a happy medium in the new buyer's journey vs sales process and align the two, modern sales teams need to identify ways to drive more resources towards supporting qualified leads while simultaneously offering self-service options to guide less qualified leads through the funnel. The most effective way to achieve this is through sales enablement.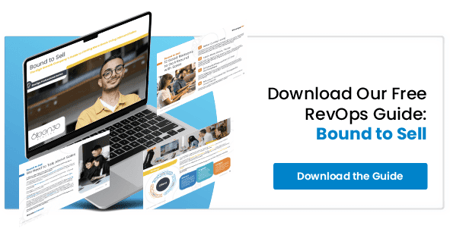 What is Sales Enablement?
Sales enablement is ultimately a framework that provides sales teams with the tools they need to optimise their approach and design a more efficient inbound sales process to better connect with buyers and deliver improved results. It's about enabling sellers to sell.
While each sales enablement strategy will be different depending on the needs of every organisation - and their customers - they should always have one thing in common: sales enablement must be firmly rooted in the behaviours and expectations of the empowered buyer. It brings together vital customer data from across the business and uses tactics that allow sales teams to give buyers what they expect.
Key Elements of Sales Enablement
As discussed, it's crucial that each business designs and develops their own sales enablement strategy that works to support their own sales team as they engage with prospects. However, each and every strategy should be built upon a solid 3-pillar foundation that covers the most critical key elements of sales enablement:
Sales enablement is about giving sales teams what they need to sell. And the truth is that many businesses already hold the valuable data that sales reps need. The problem, however, is that regardless of how accessible this data is, sales teams won't use it unless it's included within the sales process. This is why process is a key element of sales enablement; processes must be adapted to ensure sales reps are using what's available. Processes should be adapted on a cross-departmental basis for a smooth handover of leads from marketing to sales, reducing the risk of 'falling through the gap'.
Sales teams rarely get involved in content creation. It's often seen as more of a marketing activity. But operating in silos is one of the biggest deterrents of sales enablement. While there is an almost never ending list of the benefits of content, consider that there are two core ways that content can help business: it attracts people to the company, and it guides them through the buyer journey. When we look at content from this perspective, it becomes clear to see how it enables sellers to sell. Sales and marketing alignment is key to creating content that sells.
The final pillar of any good sales enablement strategy is technology, and that's because it holds up the other two pillars; it works to automate both processes and content delivery. This ensures sales teams have more time to engage with qualified leads.

Building Your Own Sales Enablement Strategy
To enable sellers to sell at a time when the average sales process is lagging behind the evolving buyer's journey, businesses must be ready to make changes. They must be willing to build their own sales enablement strategy to provides reps with greater insight into the customer and give them the tools they need to better engage.
Businesses can build an effective sales enablement strategy with a 5-stage process:
1. Eradicate Silos
Silos and sales enablement do not play nicely together. By keeping certain data trapped within certain departments, sales teams are unable to gain a full picture of the buyer journey. Bringing sales and marketing together, and encouraging knowledge sharing between these departments, is critical to sales enablement. Businesses may want to introduce 'smarketing' meetings, and hold their teams accountable with a sales/marketing service level agreement that clearly outlines lead expectations.
2. Perform a Tech Audit
The second step to building a great sales enablement strategy is to take a look at what you already have to support sales enablement, and what you need to have in order to work more effectively and efficiently. By identifying gaps or weaknesses in your technology infrastructure, you can easily see where you should be investing your financial resources for best effect. In most cases, it makes sense to start with the core - a good CRM - and then branch out into associated tech such as live chat, analytics, etc.
3. Create Buyer Personas
Buyer personas are something that must be considered early on in the strategy building process. That's because it's pretty much pointless to spend time developing new processes, creating sales content, and investing in new technologies if the sales team ultimately does not have a clear picture of who they're doing all this for. By taking some time initially to form a detailed overview of the target buyer, sales teams can better align their processes, their content, and their use of technology with buyer needs.
4. Consider Buyer Need
Once your sales team knows who they're trying to sell to, it's important to look at why they're trying to sell to them. Every potential buyer will have a reason why they're in the market for a particular product or service, so ask yourself this: what job do they need doing? How can your product or service help them to get that job done? This shouldn't be a guessing game; you should be using technology to gather real customer data that answers these questions and allows you to create content tailored for your leads. Consultative sales coaching can also be useful here, allowing managers to lead sales reps through the process of bringing all of this data and insight together in a manner which resonates with the target audience.
5. Hire a Content Manager
Many businesses will find that most - if not all - of their content is created exclusively by the marketing team. But one of the benefits of eradicating silos is that that doesn't have to be the case for much longer. With sales teams having access to data from across various departments, it becomes easier for them to create their own sales process content to facilitate sales enablement and sell to customers. As content expands across teams, it can be useful to hire a content manager to keep everything on track.
These five steps form a broad overview of what's needed to build, develop, and maintain an effective inbound sales enablement strategy that helps to better align the sales process with the buyer journey. For a more in-depth look at sales enablement, the sales enablement strategy guide by the HubSpot Academy is the ultimate seller resource.