Unlocking Revenue Growth: How Alignment is Key to a Successful RevOps Strategy
Welcome to the Force and Friction Podcast, your go-to show for the latest RevOps strategies, discussions, and interviews.
In today's episode, we're going to be discussing how alignment is the key to a successful RevOps strategy.
Here are the core areas we discuss with the team today on how to successfully align your team:
Avoiding The Tactics Shiny Balls
The first step is to adopt a strategy precedes everything approach, this will enable you to build a solid bearing for your flywheel in RevOps to spring.
The Importance of Alignment & Smashing The Silos
Next, we discuss how when your teams work together towards common revenue goals, your organization will achieve revenue growth and long-term success faster and more sustainably.
Communication of Revenue Goals
Then, we speak about the most common pitfall that organizations fall into around alignment: failing to communicate revenue goals to all revenue-generating teams.
Fostering Cross-Functional Collaboration
The next step is to ensure that teams work together and communicate effectively to optimize revenue growth. You can achieve this by introducing and fostering open communication channels, breaking down departmental barriers, and encouraging teamwork across the organization.
KPIs and Individual Contributions
Finally, you must ensure that everyone is aware of the specific revenue goals they are personally working towards. With RevOps, every person in your team should have their own number that they are targeted and measured against.
If you enjoyed this podcast and would like to access even more exclusive content, podcasts, blogs and get chat support access from our RevOps agency team - meet your fellow RevOps peers by joining us free forever in our Force and Friction Community.
Watch the Episode
Read the #RevOpsLife Blog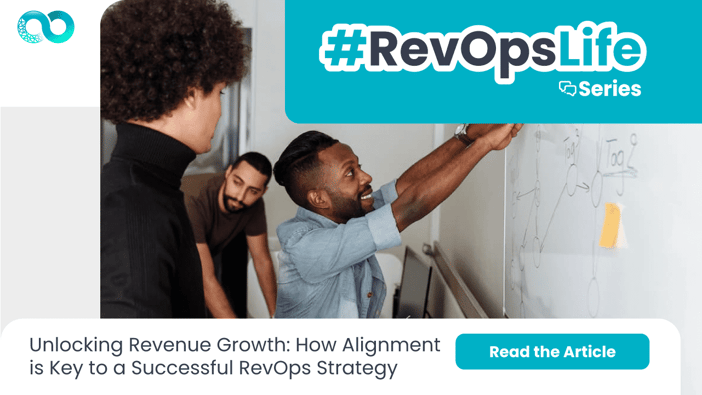 Your Hosts:
A little about the 6teen30 Digital team who host and contribute to the show. Please connect with us on LinkedIn we would love to have you as part of our professional networks.

Contribute to the Show:

Are you an expert in RevOps - if so we would like you to join us on the show and share your knowledge and insights with our listeners.
As a RevOps expert, you will have a wealth of experience, insights, success stories, and failures in your Revops journey. We would like you to share these on the show.
By joining us on the show, you'll have the opportunity to connect with our audience of engaged and interested listeners, and to help educate and inspire others in the Force & Friction RevOps community.

Whether you have a particular area of expertise to share or simply want to offer your perspective on the current state of RevOps, we'd love to hear from you.
To book an interview on our podcast, simply click the button below and fill out the form. We'll be in touch shortly to schedule your appearance, and to discuss the topics and questions that we'll cover during the interview.
Don't miss this chance to share your knowledge and insights with others in the RevOps community.

Click the button below to book your spot on our podcast today!
Book on as a guest contributor
Are you an expert in your field of Revenue Operations and prepared to share your knowledge?

Choose a date and time below that works for you, schedule your guest contributor appointment and we look forward to welcoming you to the show.