Unlock Business Growth:
The Importance of Defining and Documenting Your Revenue Processes for Scaling Up with RevOps
Welcome to the Force and Friction Podcast, your go-to show for the latest RevOps strategies, discussions, and interviews.
In today's episode, we're going to be discussing the importance of defining and documenting your revenue processes.
We have five core areas to discuss with the team today on how to implement a data-driven culture:
1: Assess Current Processes:
The first step is to take a step back and assess the revenue processes that your company currently has in place. Identify areas that are working well and areas that need improvement.
2: Map Out Your Revenue Processes:
Once you have assessed current processes, create a detailed map of each revenue process, this will help you to understand how each process fits into the bigger picture and identify any bottlenecks or inefficiencies.
3: Establish Standard Operating Procedures (SOPs):
The next step is to establish SOPs. Ensure that everyone is working from the same playbook and that processes are consistent and reliable.
4: Document Processes and SOPs:
Make sure that your revenue processes and SOPs are properly documented and accessible to all relevant stakeholders. This will make it easier for new hires to understand how things are done and for existing employees to refer back to if they need a refresher.
5: Continuously Monitor and Improve:
With regular reviews, you can identify areas for improvement and make changes as needed. Continuous improvement will help to ensure that your processes remain efficient and effective over time.
If you enjoyed this podcast and would like to access even more exclusive content, podcasts, blogs and get chat support access from our RevOps agency team - meet your fellow RevOps peers by joining us free forever in our Force and Friction Community.
Watch the Episode
Read the #RevOpsLife Blogs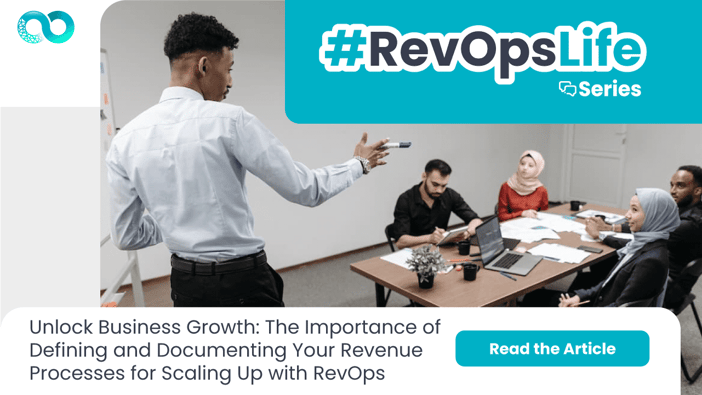 Your Hosts:
A little about the 6teen30 Digital team who host and contribute to the show. Please connect with us on LinkedIn we would love to have you as part of our professional networks.

Contribute to the Show:

Are you an expert in RevOps - if so we would like you to join us on the show and share your knowledge and insights with our listeners.
As a RevOps expert, you will have a wealth of experience, insights, success stories, and failures in your Revops journey. We would like you to share these on the show.
By joining us on the show, you'll have the opportunity to connect with our audience of engaged and interested listeners, and to help educate and inspire others in the Force & Friction RevOps community.

Whether you have a particular area of expertise to share or simply want to offer your perspective on the current state of RevOps, we'd love to hear from you.
To book an interview on our podcast, simply click the button below and fill out the form. We'll be in touch shortly to schedule your appearance, and to discuss the topics and questions that we'll cover during the interview.
Don't miss this chance to share your knowledge and insights with others in the RevOps community.

Click the button below to book your spot on our podcast today!
Book on as a guest contributor
Are you an expert in your field of Revenue Operations and prepared to share your knowledge?

Choose a date and time below that works for you, schedule your guest contributor appointment and we look forward to welcoming you to the show.