Comparing Customer Service Software: Knowledge Bases, Customer Ticket Systems, and Live Chats
Customers no longer take linear journeys. Every business knows that. They move forwards, they move backwards, and they jump around from stage to stage with little predictability. The evolving customer journey means that providing above-and-beyond customer service and exceptional end-to-end experiences isn't as easy as it once was.
Today, businesses can't expect to keep track of the customer journey and deliver exceptional service at each stage of this journey without a little support. And this support comes in the form of customer service software. However, there's no 'one size fits all'; there are a number of different types of customer service software to consider on your path to improved customer success: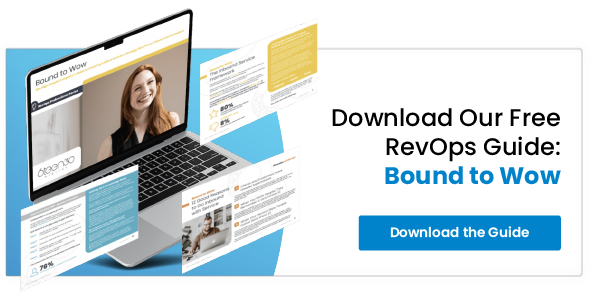 What is a knowledge base?
Knowledge bases are just that; they're platforms that enable a business to publish all relevant customer-facing and customer-relevant information, all in one place, developing a knowledge ecosystem that can be accessed any time, any place. The advantage for customers is that they can find answers to their questions without having to contact an organisation with self-service content.

Why is software necessary?
But doesn't a blog do the same job? Technically, yes. It is possible to turn common customer questions into blog posts and short snippet FAQs. But knowledge base software goes beyond the basics. With the right software, you can customise the appearance of your knowledge base to reflect your brand, organise your articles into helpful categories, and track engagement with specific help posts to identify gaps between the information your business is offering, and the information customers need.
What are the best software options?
HubSpot's knowledge base software is one of the best options around. It's got built-in SEO functionality to ensure your articles are easy to find, and there's integrated reporting to track engagement. Another good option is Guru. This uses AI and machine learning to predict common questions, so while innovative, it's not quite as closely connected to real customer data like HubSpot is. ServiceNow is another option, although it's most directed at creating internal knowledge bases, not external ones.
What is a ticket system?
A customer ticket system is a system that enables businesses to keep track of customer enquiries and concerns. When a customer encounters a problem or sticking point during their journey, the ticketing system records all communications from the customer and makes it easier for businesses to organise these communications, respond to them, and ensure the right concerns are being directed to the right department. Ultimately, having a process in place can help businesses improve the customer experience.
Why is software necessary?
As many businesses are discovering, operating in silos doesn't work. To guide a customer to success, many different teams and departments must be involved. This is hugely beneficial for the customer, but creates chaos for the business, with it becoming almost impossible to keep track of who's dealing with what, and where prospects are in the customer journey. Software can help. Customer ticketing software automatically records and organises customer communications, directing tickets to the right teams.
What are the best software options?
Once again, HubSpot leads the way with its help desk and ticketing software.

HappyFox is similar, but unlike HubSpot, it isn't free, and it doesn't integrate with a full CRM so many of the HubSpot benefits are lost. Another option is AzureDesk. It's great, yet lacking some advanced features so you may need to integrate additional tools.
What is live chat?
Live chat offers businesses the opportunity to engage with their customers in real time. As technology has advanced, customers are no longer happy to wait around for the information they need. They want it immediately. And while knowledge bases can help with this, there are times when only speaking to a business representative will do. Offering a live chat option can reduce friction and help customers move forward at the pace they're comfortable with. It's the digital equivalent of reaching out by telephone.
Why is software necessary?
Live chat software goes far beyond a simple messaging widget. The right live chat software can automatically pick up on keywords and phrases in a customer communication, directing the interaction to the most appropriate team to save time and create a more seamless experience for the customer. Software also has the advantage of saving and storing customer conversations to empower businesses to make better use of these interactions in the future; not so easy with phone calls.
What are the best software options?
Again, HubSpot takes the top spot. HubSpot's live chat software offers an all-in-one conversations platform that brings together all customer interactions from live chat widgets and emails to online forms and even Facebook Messenger, reducing the risk of missing messages and making it easy to manage cross-channel communication. Intercom is a close second, especially for sales-based chat options. And Pure Chat is also a good choice, although it lacks the built-in analytics that HubSpot offers.
What Customer Service Software is Best?
Knowledge bases, customer ticket systems, and live chats all do different things; they all bring different value to both the customer, and the business. And so, in order to provide a well-rounded experience for the customer, businesses shouldn't be looking at which option is best; they should be working to integrate all three formats into their process.