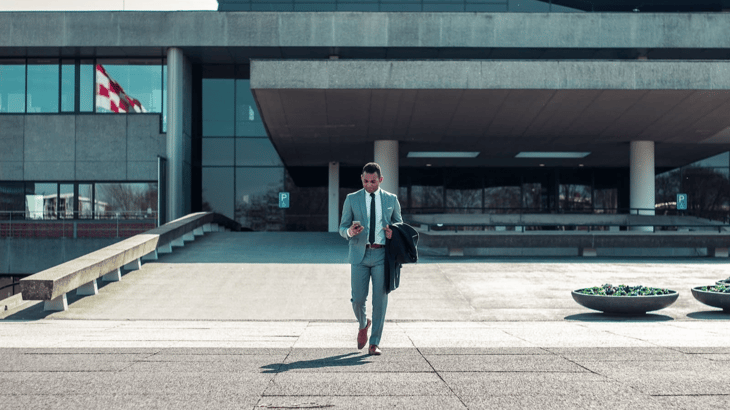 Inbound vs Outbound Sales: Why You Need Both
Inbound and outbound sales strategies are polar opposites. While inbound sales focuses on building relationships with potential customers and supporting them throughout the buyer journey, the outbound approach is more heavily focused on traditional sales processes that proactively reach out and directly drive conversions.
Inbound vs outbound sales… which is best?
Many sales teams today will answer 'inbound', and it's easy to see why. At a time when customers don't particularly want to be sold to, it's clear to see the advantages of building relationships with potential partners and facilitating organic conversions. But the truth is that outbound isn't dead. Why? Firstly, there are still those that DO want to be sold to. By completely eradicating outbound, you could be cutting off a significant chunk of your audience. Secondly, the outbound of today is different to the outbound of yesterday. In fact, when supported by inbound efforts, outbound can be a notable asset.
Why Does Outbound Get Overlooked?

Together, these roles cover all three stages of sales: outbound and inbound agents qualify leads, account execs close deals, and account managers support customers. However, many businesses have built generic teams; teams where everyone wears all hats, and people flit between disciplines, stepping in wherever needed.
The problem with this is that inbound has become the primary focus. And so, without a dedicated team of outbound prospectors, outbound sales becomes easily forgotten.
The thing that differentiates great sales teams from good sales teams is that they have the right bums, in the right seats. Great sales teams don't enter into the inbound vs outbound sales debate. Instead, they see the value in both, ensuring that they have the right people, with the right skills, handling the area of sales they're best equipped to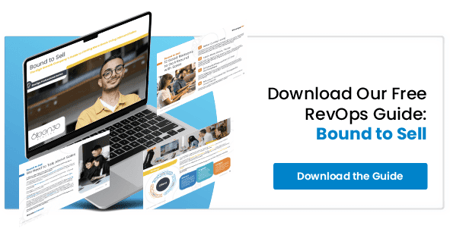 Why is Outbound Sales Still Important?
When it comes to inbound vs outbound sales, the way the landscape has shifted means that inbound sales now aligns more closely with the needs of today's buyers who are keen to utilise technology to self-serve and self-guide themselves through the early stages of the buyer journey. But outbound still has a place in the sales environment.
Why?
Firstly, and perhaps most obviously, inbound relies on awareness; it relies on developing a strong awareness campaign that organically draws potential buyers towards the business. And for young organisations especially who haven't yet had time to build this level of awareness and build a robust sales pipeline, relying on inbound sales alone can result in a very low lead count.
Secondly, when sales teams have a sales pipeline, they are able to place their prospects into the right part of the sales process as and when those prospects leave behind behavioural signals that suggest they are looking to move forward. But what about those prospects who don't leave these cues? What about these prospects that don't have the time to do their own research? Some prospects still need - and indeed expect - organisations to be proactive and reach out, which is why it's vital that teams know how to generate and develop leads, are able to interact at early stages, and understand the importance of prioritising new customer acquisition simultaneously alongside building, developing, and nurturing relationships with their inbound leads.
Inbound vs Outbound Sales… It's Not an Either/Or
The benefits of inbound sales are very apparent. Today's buyers don't want to be sold to; they want partnerships, not vendors. Today's buyers are actively taking greater control of their own buyer's journey. They want to come to you when they're ready, not a moment before, and an inbound sales strategy gives these buyers what they want.
However, it's not a case of inbound vs outbound sales. It's not a case of either/or. Today's sales teams should be combining both approaches, with sales and marketing alignment also baked in, to see optimal results.
Inbound sales is transforming the outbound methodology. Consider how inbound engagement tactics such as slide decks, blog posts, videos, webinars, and whitepapers, for example - can help outbound prospectors to supplement their product/sales-focused communication with more valuable and insightful content. In doing so, outbound reps can bridge gaps in understanding client needs and address weaknesses in the outbound process to make outbound more effective and efficient.
With a more effective and efficient outbound process supported by the inbound methodology, sales teams can also generate more 'quick wins'. Outbound prospectors naturally spend more time on direct sales opportunities than their inbound counterparts. For some, it can feel a bit like putting a bandage over a wound; outbound gets the job done, but doesn't take the time to address the underlying issue. And sometimes, that's OK.

At times when your sales team needs to meet its targets, and inbound results are taking too long to fully materialise, outbound quick wins can be exactly what's needed.
How to Develop an Inbound/Outbound Sales Strategy
While inbound and outbound sales are both very different things, it's actually a lot easier than many teams think to develop a strategy that incorporates both methods.
There are two aspects to take into account when combining approaches:
1. Delivering the Right Leads to the Right People
Having the right technology infrastructure to support a blended inbound/outbound strategy is essential. Through automation, it's possible to adjust the settings on some top CRMs to identify the differences between outbound and inbound leads, ensuring that leads are segmented into multiple pipelines that go to the right people. This helps each person within the sales team to remain focused on their core function, and prevents outbound from being overlooked in favour of inbound. It's critical for sales reps to know the origin of their leads so that they can use the right approach, for the right prospect.
2. Utilising Tactics That Build Relationships as Well as Offering Direct Sales opportunities
When building a sales strategy that fits just as well with outbound sales as it does with inbound, it's important for teams to consider tactics that support both approaches equally. A prime example is networking events. These types of events are deeply rooted in networking, enabling inbound sales reps to build and nurture essential relationships with potential prospects who they can guide and support throughout their journey. However, the nature of these events also allows outbound prospectors to connect with new audiences, reach out to new customers, and engage in direct sales activities.
Inbound vs Outbound Sales
It's clear to see that, while inbound sales better align with the broad needs of modern buyers, outbound strategies still have their place in the sales world. By focusing on one or the other, sales teams could be alienating a huge segment of their audience. At this time, combining the inbound and outbound sales methodologies is undoubtedly one of the most effective ways to give customers exactly what they need.