The pandemic has resulted in an unprecedented demand for Digital Marketers, causing salaries to skyrocket.
Learn the Top 4 Reasons, smart companies will outsource marketing to grow in 2022.
The pandemic has created unprecedented demand for digital marketers and an ultra-competitive job market with skyrocketing salaries. It has never made more sense to hire an external digital marketing agency.
Hiring managers in the US are competing with unprecedented demand for digital marketers brought about by the pandemic. If you are looking to hire marketers you are facing quite an uphill battle.
At the end of 2020 Linkedin had 381,000 open job listings for marketers in the US. Fast forward to today and the same search on Linkedin yields 1.2 million open marketing-related jobs in the United States, representing a 317% increase over last year with 2 full months remaining in the year.
This shortage of inexperienced candidates has created an ultra-competitive job market, that has marketing salaries skyrocketing from just last year. Some reports show salaries increasing as much as 50% year over year. Not only are employers paying more for new hires but they also are shelling out more to retain existing employees who are being wooed away by more money, better benefits and the opportunity to work remotely, opening up jobs that were not an option, pre-pandemic.
Glassdoor reports the average salary for a marketing manager in the US to be roughly $106,000. This is for candidates with a bachelor's degree in marketing and 2-3 years of relevant digital experience if you can find them. Last year the same salary would have been competitive for hiring someone with closer to 5 years of relevant marketing experience.
In addition to the shortage of qualified candidates to fill all of the available positions, companies can expect to see their staff turnover at unprecedented levels as well. By now you've probably heard of The Great Resignation where many employee surveys predict that upwards of 80% of all employees (not just marketers) will look for a new job, post-pandemic, or in the coming year. As a result of the ample supply of job opportunities, the attractive salaries and the lure of working remotely, most feel confident that they could easily find another, more rewarding job.
The Data Behind the Demand
80% of all employees plan to look for a new job in 2022
The number of Digital Marketing Job Opportunities on Linkedin is up 300% since last year.
The average salary for a Marketing Manager, with 2-3 years relevant experience is up 50% from last year.
The Top 4 Reasons it is Smarter to Outsource
1. Availability
There are simply not enough candidates to meet all of the demands.
Our expert team at 6teen30 is ready, assembled and can help you hit the ground running on campaigns in as little as 30 days. Even if you somehow find a qualified hire, you should realistically expect onboarding to taking three months. Can you wait 3, 4, 6 months to start your campaigns necessary to generate leads and revenue for your company?
2. Cost
Again, the average salary for a Marketing Manager with 2-3 years relevant experience is $106,000 and rising fast, according to Glassdoor. This represents as much as a 50% increase since just last year.
For about the same annual cost (usually less) you can hire our seasoned team of experts, who together, check all of the skills and expertise necessary to round out a very high performing marketing team.
3. Get the results that can only come from a team
Our team can step in and immediately augment the capabilities of your existing staff. Or if you don't have a staff you can outsource the entire marketing function. It is extremely unlikely that anyone hire or even a small internal team could match the productivity and existing process necessary to achieve the same results as our high functioning, team of experts. You'd need to hire:


Digital Strategist
Digital Campaign Manager
Data and Analytics Expert
Graphic Designer
Web Developer/Integrator
HubSpot Solutions Architect/Implementation Specialist
Social Media/Community Manager
Search Engine Optimization Specialist
Paid Media Specialist (Paid Search + Social Advertisements)
Content Marketer/Strategic Copywriters
Video Content Creator and Editor
4. Outsource your turnover risk
The risk of your staff or new hires turning over has never been greater.
With all the opportunities, higher salaries and benefits being offered to marketers, they are harder to retain than ever.
Now, what happens if you lose your marketing person or someone critical to running the campaigns that feed your sales funnel, what type of impact will it have on your organization?
Well if you are like most companies you risk losing your lead pipeline, which will result in a significant loss in revenue. Also, you risk spending your time on recruiting, and onboarding new marketers as opposed to growth strategy and activities.
Marketing is the tip of the spear for sales opportunities as businesses have become more dependent than ever before on marketing to engage prospects who prefer to self-serve information on a purchase before every engaging sale. Marketing must deliver relevant, personalized content that earns trust and produces prospects who are ready to talk to sales.

Don't risk losing your opportunity pipeline and ultimately your revenue when you lose marketing, put a team in place that can execute for you and manage them on their ability to meet your KPIs.
Get HubSpot Marketing Pro FREE when you
work with us in a retainer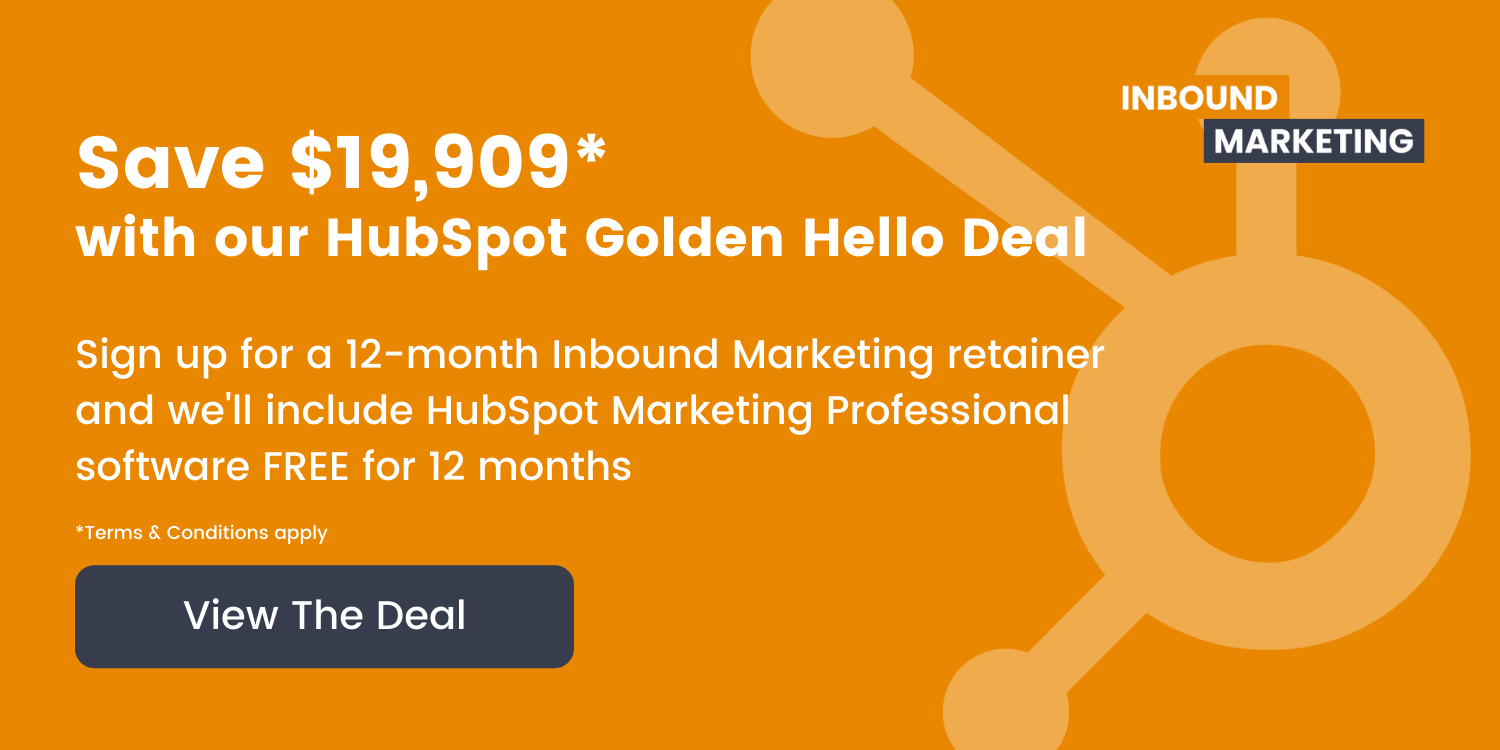 6teen30 Digital would love to help you determine if outsourcing or augmenting your marketing function is right for you. Fill out this form and we'll be in touch to help you. Evaluate a cost/benefit analysis that will also help you predict the potential ROI of working with us based on your specific needs.